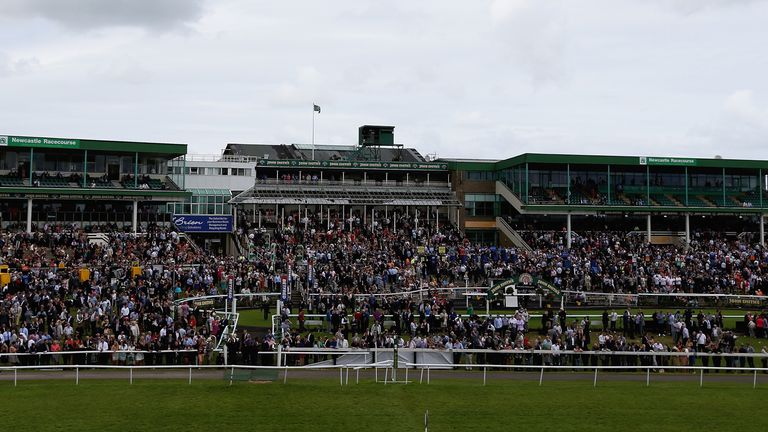 The National Trainers Federation has launched a petition against plans to convert the turf course at Newcastle into an all-weather track.
The NTF asked members for their views on the subject earlier in the year, with the majority opposed to the plans of Newcastle's owner Arena Racing Company.
The trainers' body is now eager to give those outside the training ranks an opportunity to voice their opinion and have duly launched an online petition.
Rupert Arnold, chief executive of the NTF, said: "There is a need for an all-weather track in the north and we don't underestimate the requirements of our members in the north.
"However, a decision to convert Newcastle's valued turf course has major long term consequences for the sport and as an alternative venue for a northern all-weather track is still a possibility, the decision must not be rushed.
"We have been approached by trainers and others in the sport asking if any more could be done to change ARC's plans. At this late stage we felt the only option was to get all those people's voices heard and an online petition offered the best solution."
Hugo Palmer added his voice to a growing number of trainers opposed to the plans at Newcastle.
Those having signed the NTF petition include Sir Michael Stoute and Luca Cumani.
Palmer, whose winners at Newcastle include his star two-year-old Aktabantay, said in his StanJames.com blog: "I was born in Edinburgh and my family house is 80 miles north of Newcastle. I was at university at Newcastle for four years.
"Newcastle is the racecourse where I have the best strike-rate. I don't know whether I have the best strike-rate of any trainer at Newcastle, but I would suspect it would be between 40 and 50 per cent of the horses I send there.
"I do think it is the best racecourse in the country and I mean that as a place to run a horse. It ticks all the boxes for me. James Armstrong is a magnificent clerk of the course, they've got wonderful turf, very good shelter - there's very rarely a strong wind. It's a very very nice place to run a horse and I would be devastated to see it turned into an all-weather track.
"If Arena were to do it, they would of course be doing it for their own profits. I know there is a call for an all-weather track in the north of England but, if we assume the centre of training in the north is Middleham, I put Middleham to Southwell and Middleham to Newcastle into Google maps and I think Newcastle is only a dozen miles closer than Southwell is.
"I know Southwell isn't the north but it's pretty close. If they want to have it in the north, they should have it at Musselburgh or at Catterick.
"Don't destroy the best turf track in the country. And when you've got people like Sir Michael Stoute speaking out against it - and we all know that Stoutey is quite reticent when it comes to speaking out - they need to be listened to."