Sky Sports News racehorse On Demand ready for racing debut in September
Sky Sports News racehorse On Demand will make her debut at Lingfield on Wednesday September 4.
Last Updated: 23/08/13 10:19am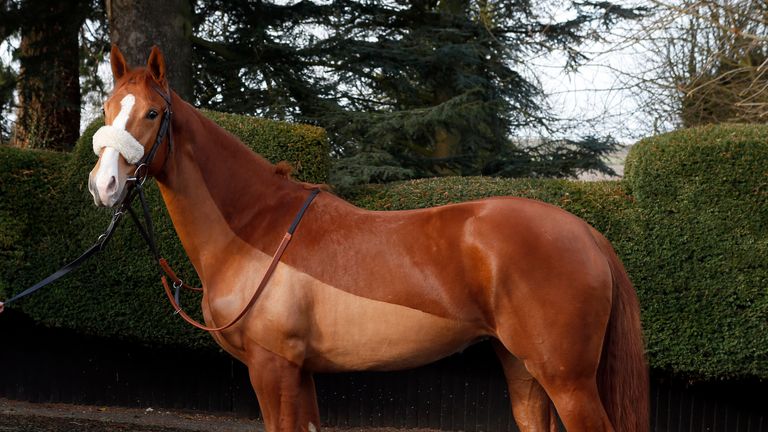 The two-year-old filly has been in full training with Andrew Balding for seven months and is now set to take on a seven furlong race.
A growth spurt had delayed her progress earlier in the summer but On Demand has since progressed nicely at Balding's Park House Stables in Kingsclere and the trainer is confident she can enjoy some success over the next few months.
"She's very well and she's come on a long way in the last month," he told Sky Sports News.
"Once you get them in among 15 or 16 other horses you never know quite how they're going to react but we've done plenty of work with her and she's as ready as we could have her for her first run.
"If we can keep her healthy I'd be very disappointed if she's not winning a couple of races between now and the end of the turf season."
Sky Sports News teamed up with Great British Racing to buy On Demand in a bid to show viewers - who have since voted for her name and colours - what it takes to develop a race horse.
And to celebrate her debut we are giving you the chance to be On Demand's owner for the day at Lingfield. Enter the competition here. It runs until August 29.