Phil Smith pinpoints Britain's best Breeder's Cup hopes
Phil Smith pinpoints Britain's best chance of success at next month's Breeders' Cup.
By Ian Ogg
Last Updated: 24/10/13 12:34pm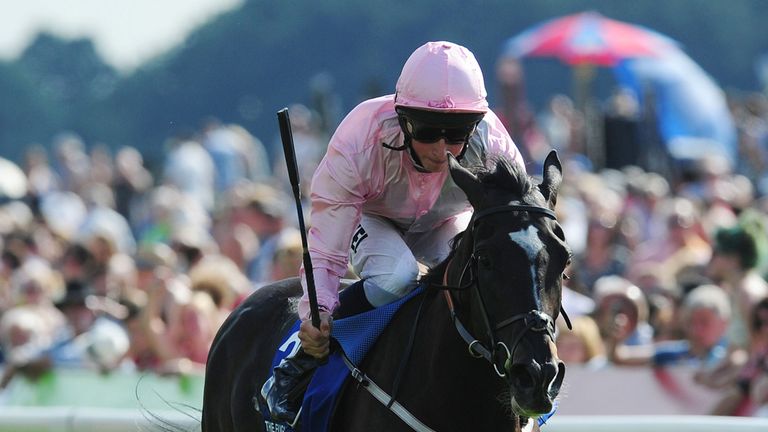 Handicappers are rarely called upon to nominate their idea of the winner of the big races.
In the weight-for-age contests their official figures will, more or less, speak for themselves while to ask them to dissect a handicap is surely to suggest that there may be a glitch in the figures; besides which it feels somewhat akin to a poacher asking the gamekeeper for advice.
That in itself may not be a bad path to take, however, as many a poacher has turned into a decent gamekeeper and anyone who read/heard Phil Smith's comments on British Champions Day (where he made a decent case for Farhh) may be keen to learn what he had to say at the Breeders' Cup Press Conference at Epsom Racecourse on Wednesday.
With time at a premium and the assessors confined to their own jurisdictions, there was no beating around the bush and the British Horseracing Authority's Head Of Handicapping got straight to the point.
"I don't think any race at the Breeders' Cup is ours for the taking, the competition is always very stiff but I'd have to say that I've got real high hopes for The Fugue and Dank and they are two fillies that I'm particularly looking forward to seeing," revealed Smith.
Dank is a warm order across the boards for the Filly and Mare Turf following a ready victory in the Beverly D Stakes at Arlington but Smith was not swayed by that performance alone in nominating the Dansili filly as one of the best British hopes of the meeting.
"I think one of the American fillies, Marketing Mix, didn't give her running that day and she's come out and won since," said Smith. "I think the filly that was second (Gifted Girl) wouldn't be out of the top drawer so it wouldn't have been one of the toughest Group Ones.
"However, the great thing about Dank is that she's a classic Sir Michael Stoute late maturing filly and her performances this year have got better and better and, if she's improved again from her last run, then she might be difficult to beat."
Given those caveats it would have been interesting to have learnt what the French representative had to say about the chances of the Andre Fabre-trained Romantica whose dam, Banks Hill, was a former winner of this race.
All we learnt, indirectly, about the continental challenge was that he was sweet on the chances of Phllippe Sogorb's impressive Cheveley Park winner Vorda and, when passing that nugget on, Smith didn't feel the need to expand on the claims of the British challengers (Chriselliam, Al Thakhira) for the Juvenile Fillies' Turf.
Read between those lines what you will but there was no mistaking Smith's enthusiasm for the chances of John Gosden's triple Group One winner The Fugue who has reportedly had the Turf as her season long target.
"She's already beaten the boys in Ireland and I think she's our best chance. We've got her on 123 and she's going to get a filly's allowance as well. She didn't run at Longchamp or Champions Day due to the ground but everything should be in her favour here and she's been very, very consistent so far this year."
Among her potential opponents are Magician which surprised Irish handicapper Gary O'Gorman but, while O'Gorman didn't rate the chances of the Irish Guineas winner or those of Cristoforo Colombo (should he run in the Mile), he was undeniably keen on the claims of Giovanni Boldini in the Juvenile Turf.
A son of War Front (as are Declaration Of War and War Command), he was asked to run in the National Stakes just seven days after winning his maiden, a Group One that O'Gorman described as 'the best form we've seen in Europe this season.'
Toormore may be given the opportunity to rubber stamp that form at Doncaster on Saturday but should he fail to do so, one suspects that it won't change O'Gorman's view one iota on a juvenile that he compared favourably with George Vancouver.
"Giovanni Boldini is a very good horse, I think he's got a lot of scope and he won his last race very impressively. He's good enough to win a Juvenile Turf, my only concern would be that he's raced in fields of three, five and six horses on his three starts to date and he'll face, probably, a maximum field of 14.
"The draw will be an important factor around the tight Santa Anita track but I think he's definitely good enough to win and he's certainly on a par with George Vancouver at this juncture. Wilshire Boulevard is progressing with each run but I think Giovanni Boldini has more scope and he's the best chance of an Irish winner at Santa Anita," he said.