Our Gallops Reporter who has the latest from Sir Michael Stoute's
By Gallops Reporter
Last Updated: 21/06/14 5:11pm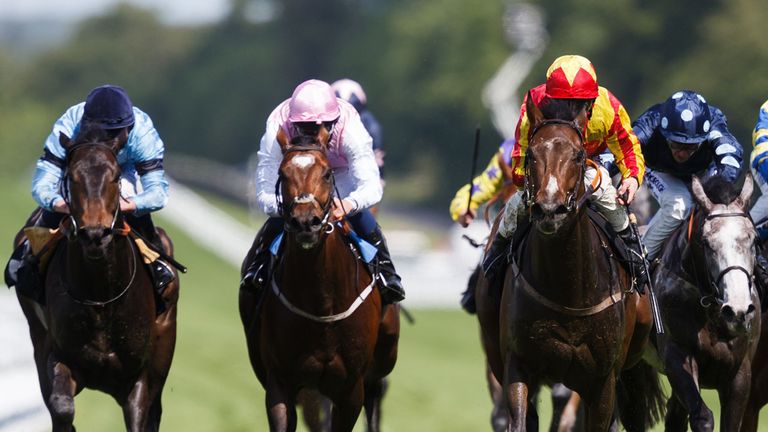 Provenance should soon put her Sandown flop behind her according to our Gallops Reporter who has the latest from Sir Michael Stoute's.
PROVENANCE looked on good terms with herself in some work on Long Hill this morning and will shortly bid to put a disappointing run at Sandown behind her.
The beautifully-bred filly displayed a telling turn of foot when scoring on her Kempton debut but then hated more testing conditions on her turf debut.
She was partnered by Ryan Moore this morning, coming up the four-furlong strip with EXECUTRIX and Golan's half-brother LONG VIEW.
GOOD VALUE is a tough and willing worker and he looked in good order in a solo spin. He quickened nicely between the three and the four.
STAMPEDE disappointed at Redcar but has been given time to get over that defeat and was another eyecatcher as he travelled alongside FESTIVAL THEATRE.
GOTHIC is proving an enigma and didn't seem to handle conditions at all when a well beaten favourite at Sandown earlier this month.
It might be wise to stick with him, as he looked in good heart in his stretch with MATRAVERS.
SCALLOP should pay her way and she caught the eye coming  up the strip with ASYAD, DALMATION and ADORE, with all four still on the bridle.
ECONOMY cast a long figure coming up the half-mile strip solo.