Gallops report: A look at Sir Michael Stoute's team, including Abseil
By Gallops reporter
Last Updated: 23/08/14 6:38pm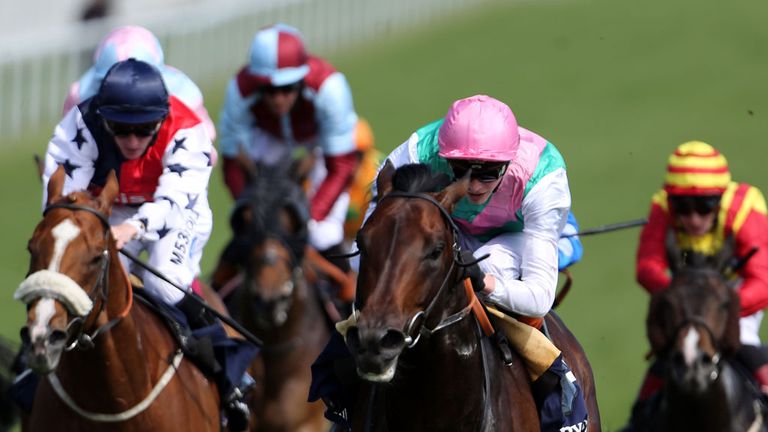 Our gallops reporter ran the rule over Sir Michael Stoute's team on Saturday and found Abseil in good form.
ABSEIL
showed definite signs that he might be on the way back after working enthusiastically on the Limekilns Round gallop on Saturday morning.
The vanquished Royal Hunt Cup favourite has disappointed since Ascot but quickened between the seven and a half and the nine to go three lengths clear of ENOBLED.
Several two-year-olds worked on the Round, including the promising STRAVAGANTE.
He was always doing too much for MUSTARD and VOICE CONTROL.
On the short gallop GOTHIC was in top form. The recent Leicester winner streaked four lengths clear of ALEX VINO.
Action on the Trial ground saw ZIGAYANI - declared at Epsom on Monday - get the better of SWAHEEN, who runs at Newcastle on Bank Holiday afternoon. PHATASMAGORICAL proved too lovely for her lead horse.
Other juveniles in action included CRYSTAL who just held away over ZVEZDA, KIP and QUEEN MARGHERITA.
RUSSIAN HEROINE breezed ahead of her race at Yarmouth tomorrow.
RADIATOR and ROYAL SEAL came along upsides with no questions asked.