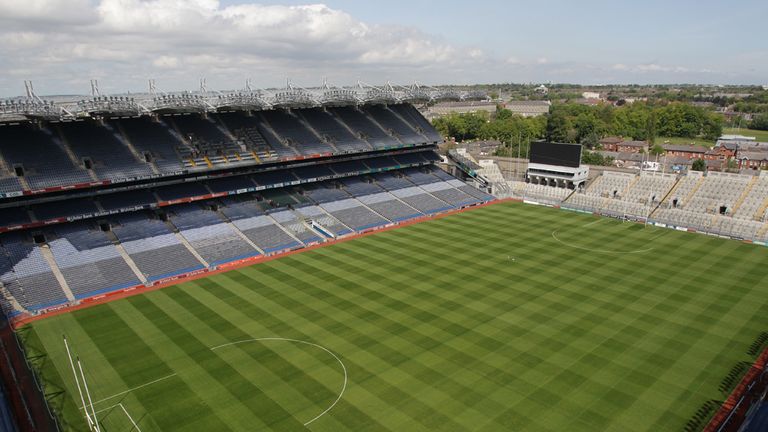 People selling All-Ireland hurling final tickets online for more than their face value have been warned that they face a lifetime ticket ban if they are caught.
And buyers were also warned they face exclusion from Croke Park if they are caught with improperly obtained tickets.
The warnings came from Croke Park as tickets for the hurling final between Kilkenny and Tipperary appeared for sale on websites, including Done Deal and eBay.
On eBay, a seller identified as j80808 from Hillsborough in Co Down was last night offering three Hogan Stand premium tickets for the hurling final for €500.
ALL-IRELAND SHC FINAL
Kilkenny v Tipperary
Sunday, 3.30pm
Live on Sky Sports 1
Also on eBay, a seller identified as shanedoc7777 and apparently from Blanchardstown in Co Dublin was selling a Hogan Stand premium level ticket for €300 using a ticket image with an arrow pointing to the block in which the seat was located.
A gmurphy70 from Wexford was selling an unspecified number of premium-level hurling final tickets, with bids on eBay last night showing at €285 per ticket.
Meanwhile over on Done Deal, Kevin from Dublin, with an 085 mobile phone number, was offering two tickets for €500, while John in Castleconnell with an 087 number was selling similar tickets also for €500.
"These people are tickets touts," said Siobhán Brady of the GAA, "and I would say to anyone thinking of buying: 'You are mad because we have set up stings and if we catch you, you won't get into the match and will lose a lot of money'."
If the GAA is able to determine the serial number of a stand ticket being sold (it is largely unable to prevent touting of Hill 16 terrace tickets), the club to which the ticket was issued will be contacted and asked to contact the person to whom it was issued for an explanation.
"If they are found to have sold it, they will be blacklisted and the ticket will be cancelled," said Ms Brady.
Watch the All-Ireland final between Kilkenny and Tipperary live on Sky Sports 1 on Sunday from 2.30pm