NHL: Shootout success for Toronto Maple Leafs
James van Riemsdyk's shootout goal lifted the Toronto Maple Leafs to a 2-1 win over the New Jersey Devils.
Last Updated: 09/11/13 7:27am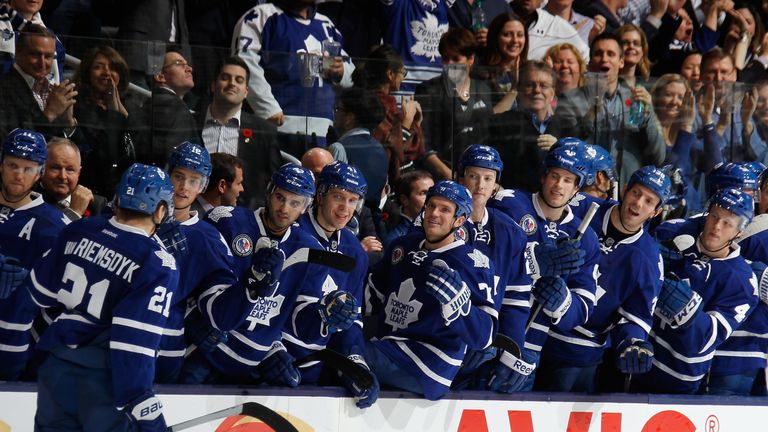 In a tight contest, both teams scored in the third period and New Jersey's Cory Schneider made big saves in both overtime and the shootout, though he ultimately could not prevent defeat.
Ondrej Pavelec made 41 saves as the Winnipeg Jets beat the Nashville Predators 5-0, with Bryan Little scoring twice.
The Colorado Avalanche improved to 13-2 as they beat the Calgary Flames 4-2 thanks to 30 saves from Jean-Sebastien Giguere.
Ryan Getzlaf scored three goals - his first career hat-trick - and added an assist in the first period alone as the Anaheim Ducks cruised to a 6-2 victory over the Buffalo Sabres to remain unbeaten at home.