EIHL: Manchester Phoenix top of the league at Christmas
Manchester Phoenix soared to the top of the league with a 6-0 demolition of current champions Guildford Flames.
Last Updated: 23/12/13 9:23am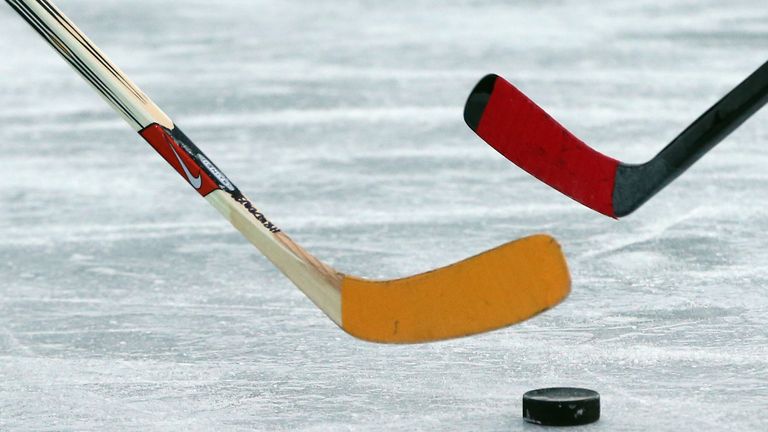 Phoenix opened the scoring after 23.54 with a power play goal. With Milos Melicharek sitting out a two minute minor penalty for tripping, Phoenix took full advantage as Michal Psurny found Tony Hand, who sent a sweet pass across the front edge of the crease to the waiting Luke Boothroyd, who made no mistake to put the home side in the lead.
The advantage was doubled three minutes later with a Michal Psurny goal, assisted by Tony Hand and James Neil. With the clock running down towards the second break, the large home crowd were treated to a candidate for goal of the season.
Robert Schnabel played the puck down the left wing towards Robin Kovar and the popular Czech forward held off a chasing Flame player and cut inside.
A neat one - two movement totally bamboozled Mark Lee and sent the puck high into the net for 3-0. Assists went to Robert Schnabel and Tony Hand.
With the clock showing 48.16, Flames were penalised for an icing infraction and Phoenix took just six seconds to make it 4-0. James Archer was the scorer, assisted by Tony Hand and Luke Boothroyd.
Just over a minute later, a demoralised Flames side gave up a fifth goal as Robin Kovar netted his second of the night, this time assisted by Robert Schnabel. The rout was complete on 52.01 when Schnabel hit a scorcher into the net, assisted by Michal Psurny and Tony Hand.
A delighted coach Tony Hand said after the game: "This was an important game for us and the team took their goals well. Guildford are a top team and although short benched, they looked dangerous.
"I thought we dominated the second period and moving top of the league going into the festive break is good for the team."