Belfast Giants beat Nottingham Panthers in first leg of Challenge Cup final
Last Updated: 21/03/14 10:51pm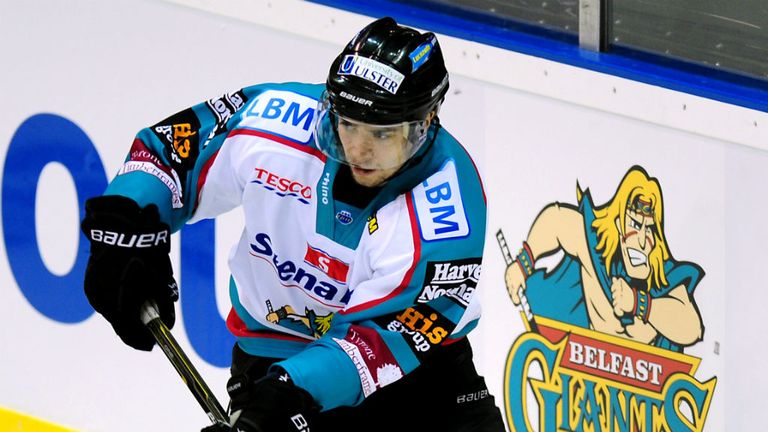 Belfast Giants will take a 5-2 lead into the second leg of the Challenge Cup final after a convincing win over Nottingham Panthers.
Nottingham, who have won the trophy for the last four seasons, have it all to do after an underwhelming display away from home.
The Giants had the better of the play in the first period as they outshot their opponents 14-4 and two special team goals from Craig Peacock gave the Giants a two goal lead.
Belfast increased their lead early in the second period as Jeffery Szwez was on target at 22.43. The visitors got their first of the night less than a minute later as Robert Farmer scored at 23.53.
Just seconds later the Giants restored their three goal lead with a strike from Colin Shields 24.07. The hosts then made it 5-1 at 28.25 with a goal from Darryl Lloyd.
But straight from the face off the Panthers went up the other end and netted their second of the game as Jonathan Weaver was on target at 28.31.
Both teams had chances in the third period but neither of them could add to their goal tally as the period ended goalless.