NHL: Los Angeles Kings beat the New York Rangers in Game One of the Stanley Cup
Last Updated: 05/06/14 5:57am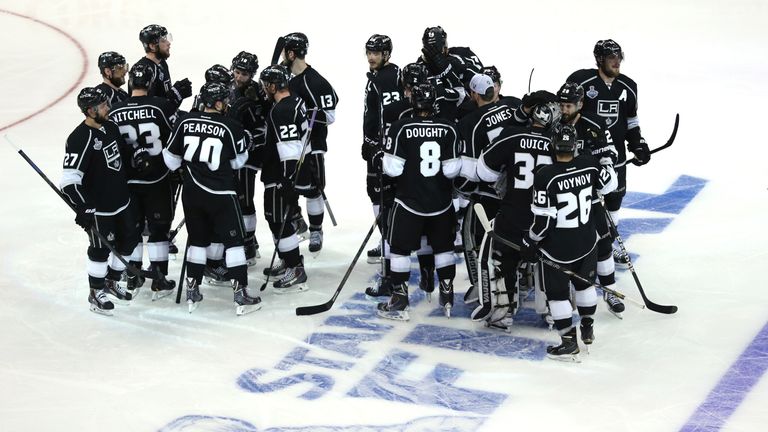 The Los Angeles Kings drew first blood in the Stanley Cup finals after securing a 3-2 overtime victory over the New York Rangers.
Justin Williams netted the match-winner in 4:35 into overtime to settle Game One in the Kings' favour.
The Rangers had looked on course to victory as Benoit Pouliot and Carl Hagelin scored to give them a 2-0 lead.
Rangers goalie Henrik Lundqvist also made 40 saves but he was beaten by Kyle Clifford and Drew Doughty in regular time as the Kings forced overtime.
"Certainly it was not the start we wanted, but we got the result we wanted," Williams told NBC. "I was able to make a shot."
Los Angeles head coach Darryl Sutter added: "Nobody is ever out of it. Keep plugging away and make a big play to tie it, make a big play to win it.
"You don't want to trade chances with the New York Rangers. If you have to score more than three goals, you're going to have trouble."