EHL: Clan bounce back
Braehead Clan picked up two league points in Wales, beating Cardiff Devils 4-3 after a penalty shoot-out.
Last Updated: 17/09/12 10:57am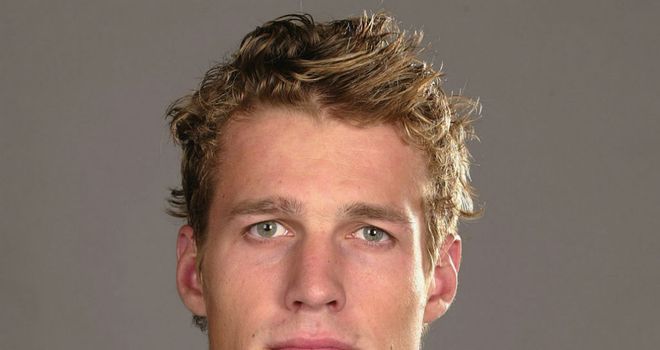 Braehead Clan showed great 'bouncebackability' after their mauling in Fife on Saturday night to pick up two league points in Wales, beating Cardiff Devils 4-3 after a penalty shoot-out.
It was player/coach Jordan Krestanovich who scored the sudden death shoot-out winner to go along with a double in regulation.
For Devils it was yet another shoot-out loss, their second at home so far this season and a continuation of a horrific record from last term.
Clan took the honours in an end to end opening period when Krestanovich scored his first of the game at 10.02 but both goaltenders were in fine form, stopping all the other rubber fired in their direction.
Powerplay
Devils wasted little time in levelling and then going ahead in the second session with two quick counters. Skipper Stuart Macrae was on hand at 21.36 and then Mac Faulkner continued his great start to the season by edging his side ahead at 23.32. Clan were then given a powerplay opportunity which they took at 25.29 as Krestanovich added his second to tie the game at two.
The visitors took the lead once again when Ryan Watt celebrated his first ever Elite League goal at 47.05 and with Garrett Zemlak continuing to stone the home offence it looked like Clan would hold on for the regulation win but at 57.14 it was Bari McKenzie who tied it all up again and took the game into overtime.
In the extra period, Devils continued to press yet could not find the winner, resulting in the shoot-out and with all three skaters from each team failing in the original rounds it was Krestanovich in sudden death for Clan with Zemlak saving Faulkner's reply to give the Scots the extra point.
Gutsy
Short benched Coventry Blaze put up another gutsy display before falling to Sheffield Steelers 4-3 in overtime at the Skydome with Colin Shields firing home the game winner at 1.57 of the extra period.
Steelers are the early pacesetters in league play as they have gone 3 and 1 from their opening four games, just the start they wanted. However, Blaze won't be too down after their two weekend losses at the hands of Steelers, with lack of numbers seriously hindering the Midlands outfit.
Dundee Stars completed a successful weekend with a second 3-2 home win in two days, following up their Challenge Cup victory over Edinburgh on Saturday with this league win over Hull Stingrays.
There was never much in this one although with the visitors outshooting their hosts by 43 to 26 they can perhaps lay claim to have taken something from their efforts on the night.
Vital shot
Nottingham Panthers gained quick revenge over Belfast Giants after Saturday's loss in the same fixture by edging this re-match in a shootout, with Pat Galivan the home hero with the vital shot in round three as they won 3-2.
Giants however, will be more than happy with their point in this one to add to the two they picked up on Saturday, so in reality both sides probably feel pretty good about themselves after a couple of tough encounters.
Meanwhile, Fife Flyers' perfect start to their Challenge Cup campaign continued as they went 3 and 0 in the competition with this 4-2 road win at rivals Edinburgh Capitals.
It took an empty net goal from Kris Hogg to seal it however as the teams were evenly matched on the night, with all the other five goals in the game coming before the halfway mark.