Coventry Blaze have added to their injury-hit roster with the signing of Mike Bayrack
Coventry Blaze have wrapped up the signing of experienced Canadian forward Mike Bayrack.
Last Updated: 24/09/12 1:28pm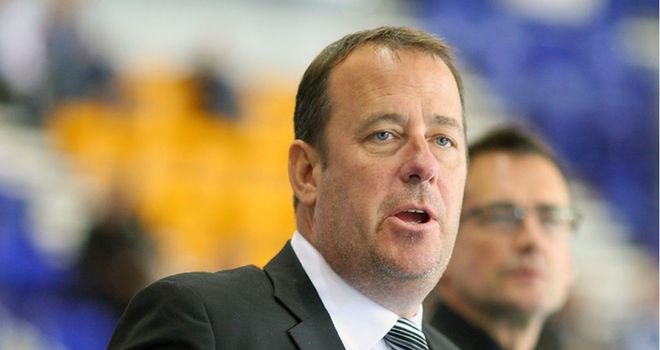 Coach Paul Thompson has been in discussions with the former Belfast Giants and Braehead Clan player for several weeks and his arrival will boost an injury-hit roster.
Thompson has seen Jerramie Domish and Russell Cowley ruled out for long periods while Dustin Cameron joined the list after getting injured in Saturday's 2-1 overtime win over Cardiff Devils at the Skydome.
As well as the mounting injury list at the club, former National Hockey League forward Mike Danton has been refused a visa into the UK for a second time.
Thompson said: "Mike is a very experienced guy and I am thrilled to be able to pick him up.
"We have been talking to Mike for the last five-six weeks and he has turned down several offers in Europe to come to us.
"We are still waiting for confirmation on why Mike Danton's visa application has been refused but while we have not shut the door on Mike we had to make a move and act.
"Mike Bayrack had a very good year offensively last season, scoring 29 goals in 47 games, and he will help our offence a lot."