Nottingham Panthers have pulled off a major coup with the short-term signing of NHL star Anthony Stewart
Nottingham Panthers have snapped up Carolina Hurricanes forward Anthony Stewart on a short-term contract.
Last Updated: 25/09/12 3:56pm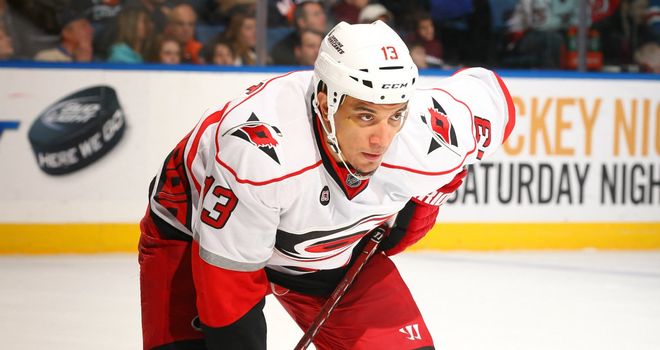 The 27-year-old is available to represent the Elite League club because of the current NHL "lock-out", which means there are currently no games being played in the world's top professional league.
The 6ft 2in Canadian continued his NHL career at Carolina having previously played for Florida, who drafted him in the first round, 25th overall, as recently as 2003.
Panthers coach Corey Neilson told the official EHL website: "I'm genuinely thrilled to see him joining us, for however long.
"The lock-out has opened up some doors, we've already announced Guy Lepine is returning as an indirect result of the NHL dispute, now we're bringing in someone of Anthony's character and ability.
"The support from management in bringing this about has been fantastic. The boss picked up the baton less than 24 hours ago and with backing from the chairman here we are making an announcement of this nature. Fantastic!"