The rest of the National Hockey League pre-season schedule has been cancelled as the lockout continues
The NHL has cancelled the rest of the pre-season schedule ahead of talks over the end of the lockout restarting
Last Updated: 28/09/12 7:55am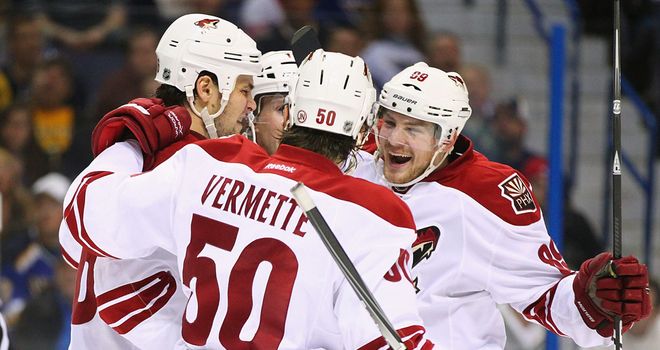 The two sides have talks scheduled for Friday in New York, although they are believed to surround secondary economic issues rather than the crux of the matter, how to split the league's $3bn annual revenue.
They have not been at the negotiating table since 12 September and the cancellation of the second set of pre-season games was something of a formality with no quick result expected.
"I'll reserve judgment on my sense of 'optimism' (or not) until we see how our meetings unfold," NHL Deputy Commissioner Bill Daly said.
"Ultimately, we have to meet and talk to make a deal. But until we make progress and see some compromise from the Union of their economic position, we won't be going anywhere fast. We will see."