NHL in deadlock with players' union
Negotiations between the NHL and the players' union ended in failure and there is no prospect of the season starting.
Last Updated: 04/10/12 7:10pm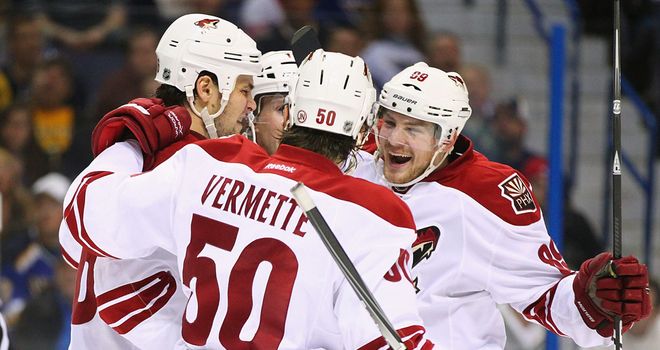 The deadlock raises the prospect that the first block of regular season games being cancelled.
The two sides met for about two hours in New York on Tuesday where they discussed the definition of 'hockey-related revenue'.
"We don't really have any progress to report. As a matter of fact, no progress was made," NHL Deputy Commissioner Bill Daly said. "Today wasn't overly encouraging, that's for sure."
No further talks between the two sides are scheduled.
The NHL imposed a lockout, which essentially halts all league operations, when the previous collective bargaining agreement expired nearly three weeks ago with the owners and players at odds over how to divide their $3.3b revenue.
The entire two-week pre-season has since been cancelled by the NHL and many experts are expecting the league to announce the cancellation of some regular season games later this week.
The 2012-13 NHL season is scheduled to begin on October 11 and if games are cancelled it will mark the first regular season NHL action to be scrapped since a lockout wiped out the entire 2004-05 season.
The NHL, which enjoyed record-breaking revenues last season, is looking to cut the players' share of revenue while players are against taking an immediate, absolute salary reduction.