NHL cancel early season games as row with players rumbles on
The NHL has cancelled the first two weeks of the 2012-13 regular season after failing to resolve a row with the players.
Last Updated: 04/10/12 7:33pm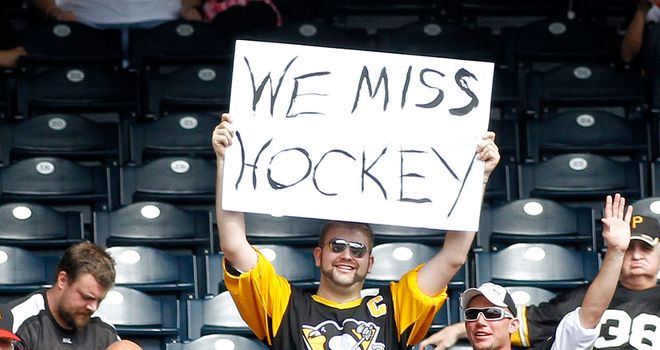 It is the first time games have been cancelled since a lockout in wiped out the entire 2004-05 campaign.
The decision to cancel the block of games between 11 and 24 October impacts 82 games and will prove costly to the league, which has already lost around $100m by scrapping the two-week pre-season schedule.
The NHL owners and players have been at odds over how to divide $3.3bn in revenue since the previous collective bargaining agreement expired 18 days ago.
The NFL met with representatives from the players' union in New York earlier this week but could not find a resolution to the dispute, which centres around the definition of "hockey-related revenue".