New offer from NHL in bid to end lock-out
The NHL has offered the Players' Association a 50-50 split in revenue in a bid to end the current lock-out.
Last Updated: 18/10/12 11:59pm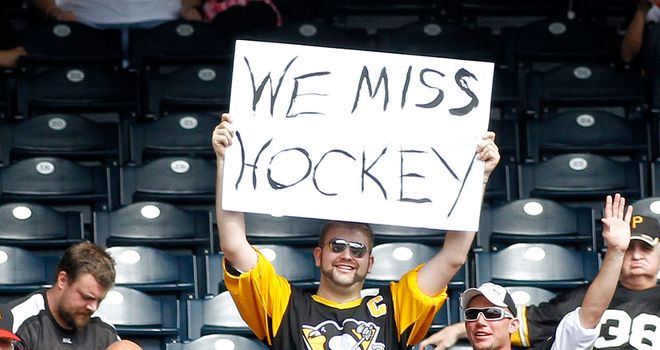 The NHL season should have started last week but a disagreement over the split in revenue between the league and the players led to a lock-out.
The NHL originally offered a 57-43 split in their favour, but they have now proposed an equal share.
Players' association executive director Donald Fehr said the offer is for six years, with a mutual option for a seventh.
It also includes a provision to ensure players receive all of the money they have been promised on existing contracts.
The NHLPA is expected to offer a response to the proposal when the sides meet again on Thursday.
The season, under this proposal, would start on November 2, and would preserve the 82-game season.