NHL games until the end of the month cancelled as lockout dispute rumbles on
The NHL have cancelled a third week of regular season games as the player lockout continues.
Last Updated: 19/10/12 8:41pm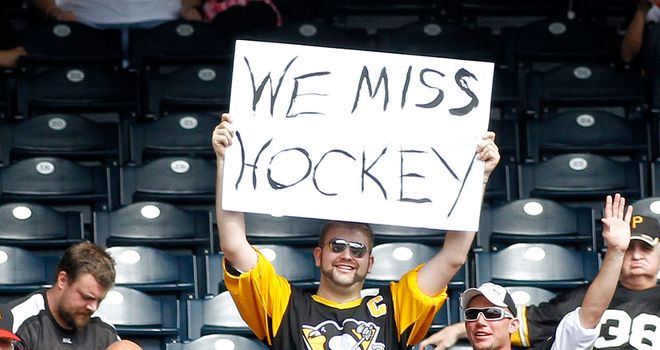 The league confirmed that all scheduled games until the end of October have been wiped out due to the ongoing dispute over revenue allocations.
The regular season was due to get under way on October 11, but 135 games have now been cancelled as the stand-off between the players' union and the league continues.
Both sides presented proposals at a meeting in Toronto on Thursday, which ended with NHL commissioner Gary Bettman admitting that negotiations had taken a "backward step".
But Bettman has also insisted the postponed games could be rescheduled, raising hopes that a full season could still be accomodated if an agreement can be reached before October 25.
It is the fifth time in 20 years that NHL have been locked out by a dispute over a new collective bargaining agreement, and the first since the entire 2005/05 season was scrapped.