EIHL: Edinburgh Capitals beat Braehead Clan in a thriller
Edinburgh gained revenge for their 6-1 loss away to Braehead Clan with an 8-4 victory in a rollercoaster contest.
Last Updated: 20/11/12 4:22pm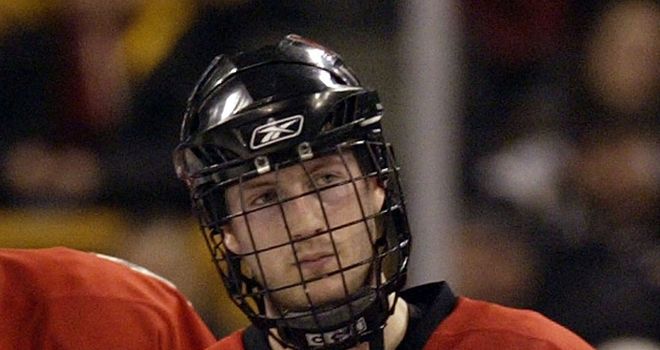 The visitors were in front twice in the first period, however the Capitals pegged it back twice then took a one goal lead to take the period 3-2. They then went on to net five without reply to put them out of sight. The Clan did get two late goals but it was too little too late.
The visitors took an early lead with a strike from Steve Birnstill at 5.10. They held onto that for five minutes and then Peter Holecko got the hosts back on level terms at 10.09.
However, for a second time the Clan went in front as Ash Goldie netted at 16.25. But again they failed to hold onto this lead and two goals in a minute turned the game around. Firstly Martin Cingel at 18.26 and then Marcis Zembergs at 19.02 gave the hosts a one-goal lead at the first break.
Capitals player/coach Richard Hartmann increased the home side's lead with a strike at 23.44. Then a powerplay goal from Peter Holecko at 28.05 gave his team a 5-2 lead after two periods.
The hosts made sure of the win with three goals in less than two minutes, Hartmann with his second at 49.55 followed by a strike from Martin Cingel at 50.28 and finally Rene Jarolin fired home at 51.31.
The visitors did get two late markers from Bobby Chaumont at 56.57 and a second goal from Ash Goldie at 57.48, but the damage was already done.
Late Wirll for Stars
After three straight losses on the road the Dundee Stars came from behind to beat Fife Flyers by the odd goal in three. After being behind from a first period strike from the Flyers, Mike Wirll hit a double in the third period, with the winner coming with 56 seconds remaining.
The hosts took the honours in the first period with the only goal coming at 10.56 as Casey Haines netted on the powerplay.
After a goalless second period the game was still hanging by a thread as the Flyers led by that first period goal.
It was game-on at 46.17 as Mike Wirll got the Stars back on level terms with powerplay goal. At the same time the Flyers lost the services of Jeff Caister as he was ejected from the game.
And with the game seemingly heading for overtime, Mike Wirll netted the game winner at 59.04.