NHL: Fresh talks fail to end NHL labour dispute
There is still no sign of a breakthrough in the NHL labour dispute despite fresh talks on Sunday.
Last Updated: 12/11/12 8:34am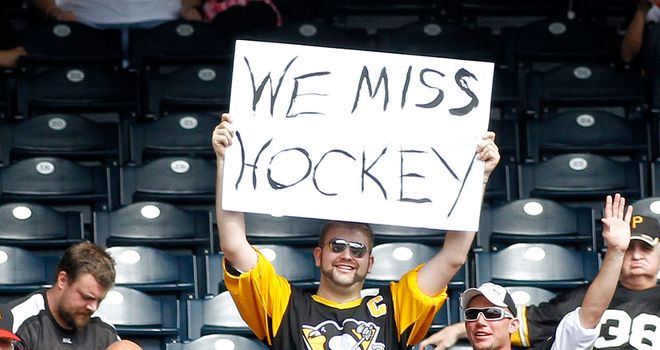 Both sides continued to dig in over player contract issues and there is still no sign of a new collective bargaining agreement that will salvage the season.
League owners would like to avoid long-term contracts, limiting them to five years, delay free agency until a player turns 28 or plays eight years, have two-year entry deals and limit salary arbitration until after five years of play.
They also want to reduce the players' share of $3.3 billion in annual revenue to 50 percent from the current 57 percent.
NHL deputy commissioner Bill Daly said: "We made it very clear to the players' association these issues are important to us, and unless they are willing to address these issues in a meaningful way or even have a proposal to address them in a meaningful way, I don't know where we go from here."
NHL Players' Association executive director Donald Fehr said: "The owners made it clear that there is no give with respect to any of their proposals.
"That unless players are prepared to take - and this is my phrase, not theirs - down to the comma, there's nothing to do. We're past the point of give and take."