Nottingham Panthers beat the Sheffield Steelers in the Challenge Cup on Friday night
Nottingham Panthers have moved to the top of Group B following a 3-2 win over Sheffield on Friday night.
Last Updated: 20/11/12 4:22pm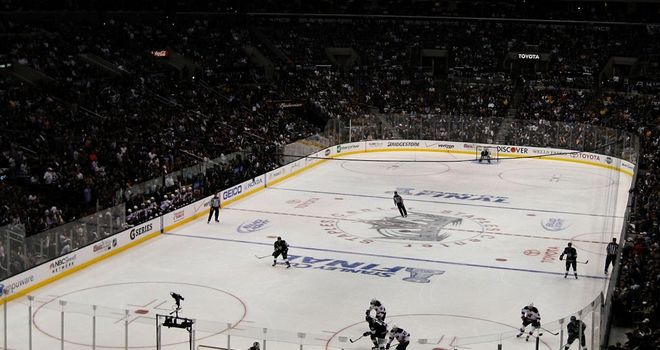 The Steelers took the lead in the first period with Drew Fata scoring a powerplay goal.
Nottingham levelled the contest in the second period through a powerplay goal of their own through Eric Werner.
Bruce Graham fired the Panthers in front for the first time of the game before the second period finished and his second of the game extended their lead in the third.
Tylor Michel reduced the arrears, but the Steelers were unable to find an equaliser that would have forced overtime.