Two more weeks of the NHL season cancelled as lockout continues
The NHL has cancelled another two weeks of the regular season as the labour dispute continues.
Last Updated: 23/11/12 8:37pm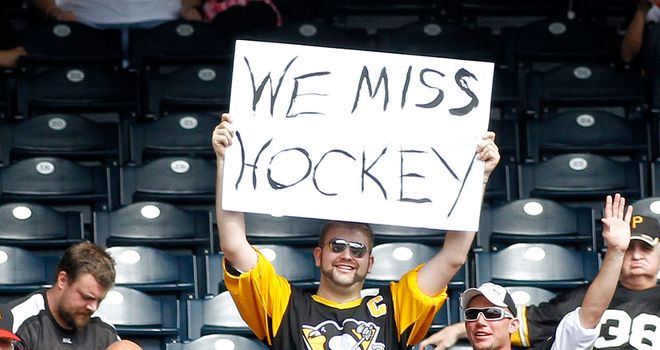 The 2013 All-Star weekend in Columbus on 26/27 January has also been scrapped as the lockout continues.
The latest decision means no games will be played before 14 December and brings the total number of lost regular season games to 422 - 34.3 per cent of the 2012/13 season.
The current season was originally scheduled to begin on 11 October but the NHL locked out players in mid-September when the previous labour agreement expired with the two sides at odds over how to split $3.3 billion in revenue.
The two sides had an unproductive negotiating session on Wednesday that failed to break the impasse.
"We've identified what's important to players, but they seem to be so far at least unwilling to treat those concerns in a serious way," said union head Donald Fehr.
NHL deputy commissioner Bill Daly said: "The reality of losing more regular-season games as well as the 2013 NHL All-Star Weekend in Columbus is extremely disappointing.
"We feel badly for NHL fans and particularly those in Columbus, and we intend to work closely with the Blue Jackets organisation to return the NHL All-Star events to Columbus and their fans as quickly as possible."