NHL talks to resume in bid to salvage season
National Hockey League owners and players will try again on to broker a deal to end their dispute on Tuesday.
Last Updated: 03/12/12 12:43am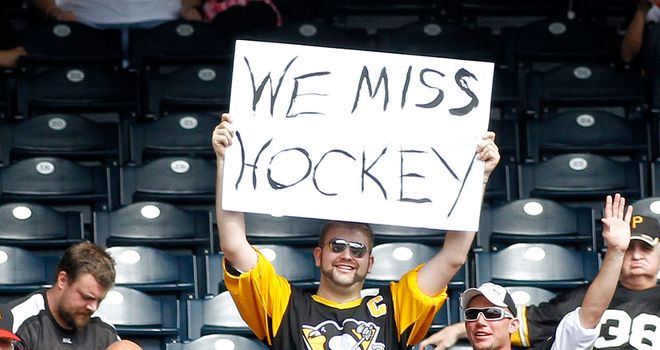 Hundreds of games have already been cancelled because of a dispute over the division of profits, and last week negotiations ended in failure.
Further talks have been agreed this week, though they will take place without the heads of the two feuding sides.
NHL commissioner Gary Bettman and NHL Players Association (NHLPA) Executive Director Don Fehr both agreed to sit the meeting out after previous attempts to reach a deal failed, raising fears the season could be lost.
NHL Deputy Commissioner Bill Daly said in a statement that at least six team owners would attend the meeting.
"We have confirmed with the union that we will attempt to schedule a players/owners-only meeting for some time on Tuesday afternoon in New York," Daly said.
"We expect the following NHL owners to attend: Ron Burkle (Pittsburgh Penguins), Mark Chipman (Winnipeg Jets), Murray Edwards (Calgary Flames), Jeremy Jacobs (Boston Bruins), Larry Tanenbaum (Toronto Maple Leafs) and Jeff Vinik (Tampa Bay Lightning)."