Elite League: Nottingham Panthers top after shootout success over Cardiff Devils
Nottingham have moved to the top of the Elite League table following a 3-2 penalty shootout success over Cardiff.
Last Updated: 09/12/12 9:02am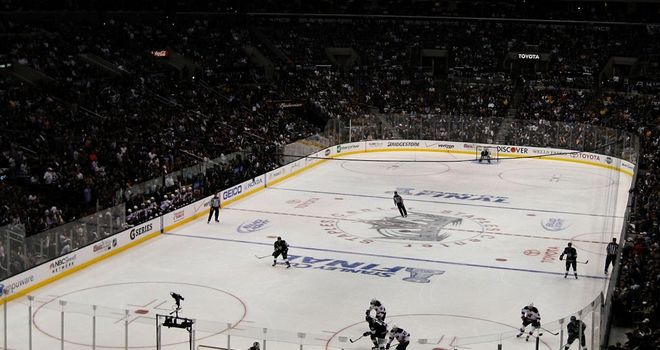 The Panthers outshot the Devils 14-5 in the opening period, however, they could not find a way past goaltender Phil Oaser
The Devils opened the scoring 11 seconds in the second period courtesy of Stuart MacRae's short-handed goal.
Pat Galivan equalised two minutes later but the Devils bagged their second short-handed goal when Mac Faulkner netted.
Guillaume Lepine levelled for the Panthers once again before the end of the second and neither side could find a winner in the third.
The Panthers claimed the extra point in the shootout when Matt Francis scored only for McRae to miss for the Devils.