EIHL: Belfast Giants secure a 3-2 victory against Braehead Clan
The Belfast Giants secure a 3-2 victory against Braehead Clan at the Braehead Arena.
Last Updated: 04/01/13 11:58am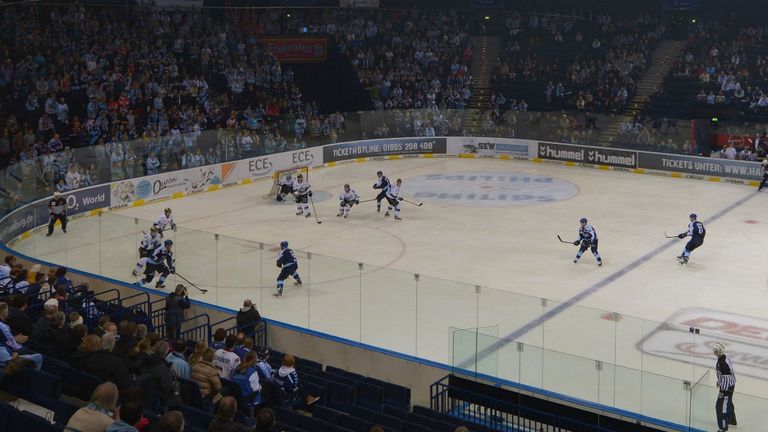 Belfast opened 3-0 lead in the second period but the home side hit back to within one and almost took the game into overtime.
The Giants held on though to win 3-2 and are now two points behind league leaders Nottingham with a game in hand.
The opening period saw both teams have chances to get the go ahead goal. However, the only marker came for the visitors as Kevin Saurette found the net at 17.12.
Saurette got his second of the game at 26.03 as the visitors doubled their lead. Then on their first powerplay of the game the Giants took a three-goal lead as Colin Shields scored at 29.08.
It appeared the home side were down and out at this point however with a delayed penalty call Ash Goldie pulled one back at 32.29. The Giants then ran into penalty trouble late in the game and the Clan got a five-on-three powerplay, with Robert Farmer making it a one goal game at 39.26.
As the game drew to a close, both teams came close to that vital goal, with both goaltenders pulling off some big saves. As it turned out though, neither team could find their way to the net and the Giants pulled away with the points.