EIHL: Mike Wirll leads the Dundee Stars to victory
Mike Wirll was the hero for the Dundee Stars as they defeated Fife Flyers in overtime.
Last Updated: 21/01/13 11:25am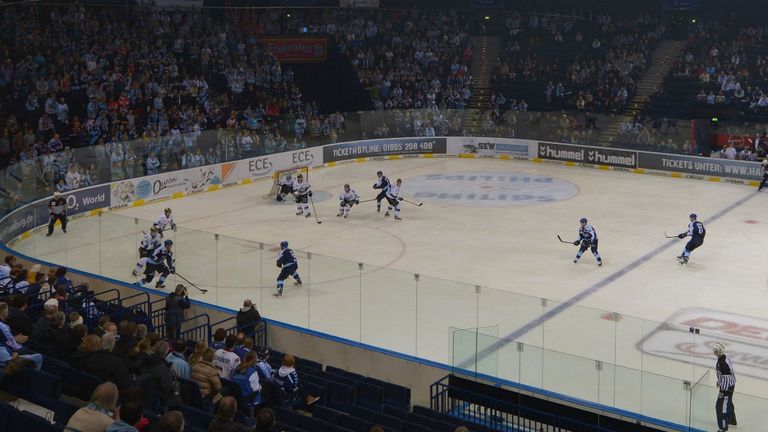 The opening period saw Dundee take the lead through Billy Bagron; only for Steven McAlpine to level it up a minute later. The home team then re-took the lead through skipper A J Maclean.
The Stars scored a further two goals in the second period through Matt Baxter and Doug Krantz to leave them 4-1 up and looking in control. Kris Hogg pulled one back to give Fife a lifeline going into the third period.
However Bagron bagged his second as Dundee appeared to close in on victory. Fife weren't done, though, with Hogg, Jamie Wilson and Zac Carriveau scoring in quick succession to force overtime.
Despite the setback, the Stars kept their cool to clinch the win through Wirll.
Belfast Giants completed an excellent weekend as they secure a 2-0 victory over Coventry Blaze for their second straight away win.
After a scoreless opening period the Giants took the lead in the second session through Greg Stewart after 25 minutes. The game could have gone either way with both teams creating chances.
Belfast then completed the win when Adam Keefe scored with 43 seconds remaining of the game.
Edinburgh Capitals overcame a resilient Hull Stingrays 9-5.
The hosts had taken a commanding 6-1 lead after the first period with goals from Martin Cingel, Curtis Leinweber, Daniel Mcintyre, Neil Hay, Jade Portwood and Brent Patry - while Jereme Tendler netted for Hull.
The second period saw only one goal scored through Tendler but hopes of a Hull comeback were extinguished as Rene Jarolin netted twice for the Capitals.
A late flurry of goals saw Jason Silverthorn (2) and Sylvian Cloutier net for the Stingrays, while Portwood was on target for Edinburgh.
Nottingham Panthers travelled to Sheffield to beat the Steelers 4-2.
Jordan Fox, Bruce Graham, David Clarke and David Ling netted for the Panthers, while Tylor Michel and Shawn Limpright attempted to keep the Steelers in the tie.