Dundee Stars took a 4-2 lead in their Challenge Cup quarter-final tie with Sheffield
Dundee will take a two-goal lead to Sheffield next week after winning their Challenge Cup quarter-final first leg 4-2.
Last Updated: 24/01/13 11:23pm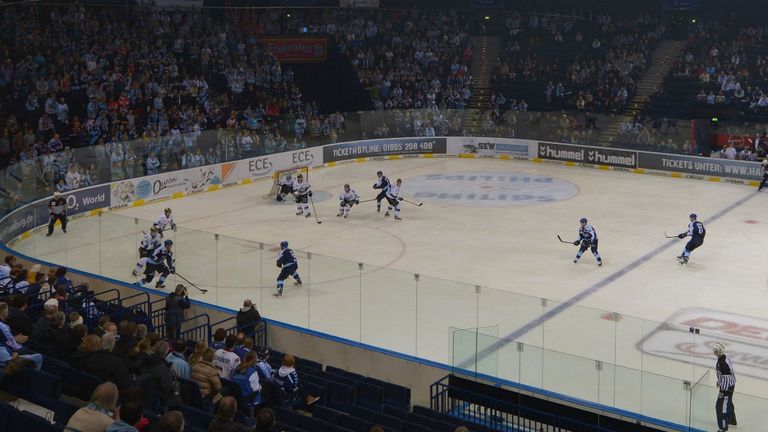 The hosts had to come from 2-1 down heading into the final period but netting three times in a match that ended with a bust-up.
Stars' goalie Nic Riopel fended off 16 shots in the opening 20 minutes before Mike Wirll fired them in front with less than a minute left.
The second session saw the visitors look to be more clinical in front of goal and they tied the game with a counter from Jeff Legue at 24.31.
There were chances at both ends after that but it was the Steelers who got the go-ahead goal at 35.20 with Jason Hewitt on target.
But Dundee hit back with Wirll netting again in the 50th minute before Bill Bagron put them ahead again shortly afterwards.
Crucially, Stars gained that important two-goal lead on the powerplay late on with skipper Aj MacLean slotting the puck past DeCaro at 57.37.
However, frustrations clearly boiled over and with one second remaining an incident involving several players ended with Steelers Chris Frank being handed a match penalty for excessive roughness and teammate Shawn Limpright a 5 plus game for roughing.
For Stars, Bagron was ejected on a 5 plus game for roughing and Tristan Harper a fighting major and game for third man in.