Elite League: Braehead Clan hold off Belfast Giants in fiery encounter
Braehead Clan produced a tremendous performance in beating Belfast 6-2 to claim only their third win on Irish soil.
Last Updated: 25/01/13 11:07pm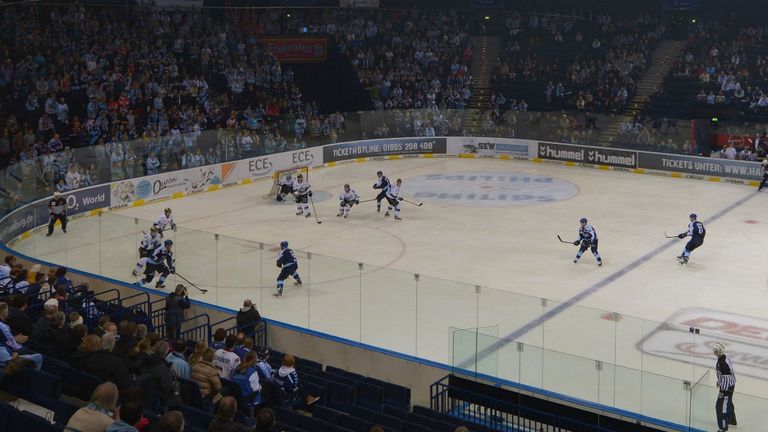 Two goals 35 seconds apart in the 27th minute saw the visitors double their lead after netting two in the first period. The Giants pulled back two of the goals in the third period. However, two shorthanded goals from the Clan sealed the victory.
The Clan fans who had made the trip over the Irish Sea were in a joyous mood when Robert Farmer put the visitors in front at 10.18. There were more celebrations at 16.19 as Ash Goldie doubled the Clan lead.
Belfast were finding it hard to get into the game and two quick goals from the Clan in the second session had them on their back foot. The Clan increased their lead with a strike from Toms Hartmanis at 26.17. Then 35 seconds later Jade Galbraith netted their fourth goal of the night.
The Giants at this point called a timeout, they did manage to stop the Clan from getting any more goals in the period. However, they were unable to get on the score sheet themselves.
The game boiled up at 37.58 as Matt Hanson of the Clan received two minutes for illegal equipment plus a five-minute fighting penalty. The Giants picked up a total of 42 minutes from the same incident as Adam Keefe was handed two minutes for instigator, five minutes for fighting and a 10 minute misconduct. His teammate Daryl Lloyd was ejected on a five for elbows plus a game misconduct.
Inside the first minute of the third period the Giants finally found a way past Machesney in the Clan goal as Will Colbert netted at 40.58. Less than 5 minutes later they were thrown a ray of hope as Colin Shields got their second goal at 45.50.
With 10 minutes to play Belfast got a four-minute powerplay as Hanson was binned for accidental high sticks. However, the Clan went nap as Toms Hartmanis with his second goal at 53.22 netted on a shorthanded play.
The icing was finally put on the cake at 56.51, with the Giants on the powerplay they pulled Zemlak for a two-man advantage and Ash Goldie found the empty net as the Clan scored a second shorthanded goal.