Tomas Vokoun's heroics in goal prove too good for NY Rangers
Tomas Vokoun compiled his 49th NHL shutout making 28 saves as the Pittsburgh Penguins beat New York Rangers 3-0.
Last Updated: 02/02/13 10:19am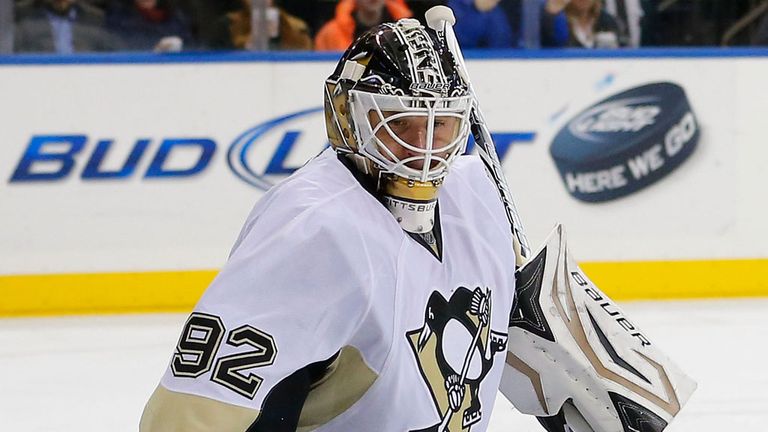 Evgeni Malkin fired the Penguins ahead after just 84 seconds, James Neal added a power-play goal in the opening minute of the third period before Simon Despres completed the scoring to give Pittsburgh only a second win in five games.
San Jose's Michal Handzus and Dan Boyle found the net in a shootout to help the Sharks edge out the Edmonton Oilers 3-2 and extend their best-ever start to a season by registering a seventh straight win.
Logan Couture and Joe Pavelski scored off turnovers - 39 seconds apart in the second period - to break the deadlock.
Antti Niemi made 26 saves enabling the Sharks to remain the only unbeaten team in the NHL.
And, elsewhere, Sergei Kostitsyn scored for Nashville who snapped a three-game losing streak with a 2-1 victory at Los Angeles Kings.
Pekka Rinne made 23 saves as the Predators overcame a weak offensive performance thanks to an excellent performance by their Finnish goaltender.
At Boston, Thomas Vanek enjoyed three goals and two assists to set up a tiebreaking score with 13:06 left in the third period, with Buffalo eventually beating the Bruins 7-4.