NHL: Pittsburgh Penguins piled more misery on struggling Washington Capitals
The Pittsburgh Penguins extended their winning run to five games with a 5-2 win over Washington Capitals.
Last Updated: 08/02/13 8:01am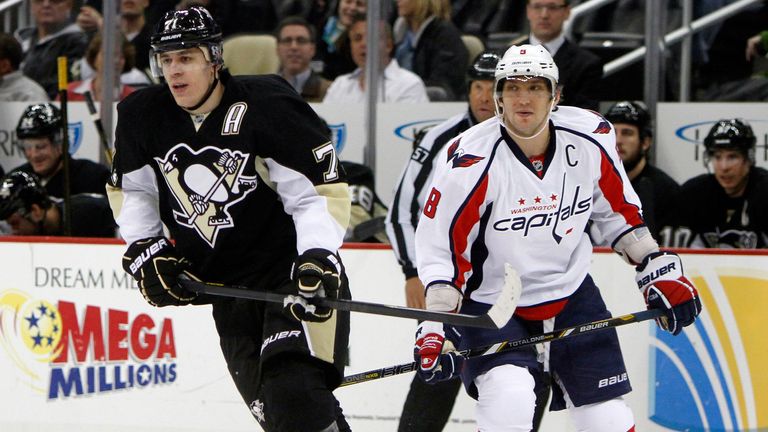 Mike Ribeiro had given the visitors the lead four minutes into the first period but a dominant second from the Penguins saw them ease past the Capitals for the second time in five days.
Evgeni Malkin tied the scores with a snap at 6:59 of the second and they took a lead they would never relinquish six minutes later when Pascal Dupuis put away a bouncing puck.
The Capitals responded by sending on replacement goalie Braden Holtby but he conceded three goals in as many minutes late in the period.
James Neal turned in a backhander on 16:33 and just 11 seconds later Matt Cooke netted a snap before Sidney Crosby's tip-in rounded off the scoring for the hosts.
Alex Ovechkin's wrister on the powerplay in the final period was little consolation for the Capitals, who have the worst record in the NHL.