Jordan Schroeder at the double as Vancouver thrash Calgary 5-1 in NHL
Vancouver secured a fifth straight victory in the NHL as they recovered from an early setback to beat Calgary 5-1.
Last Updated: 10/02/13 12:27pm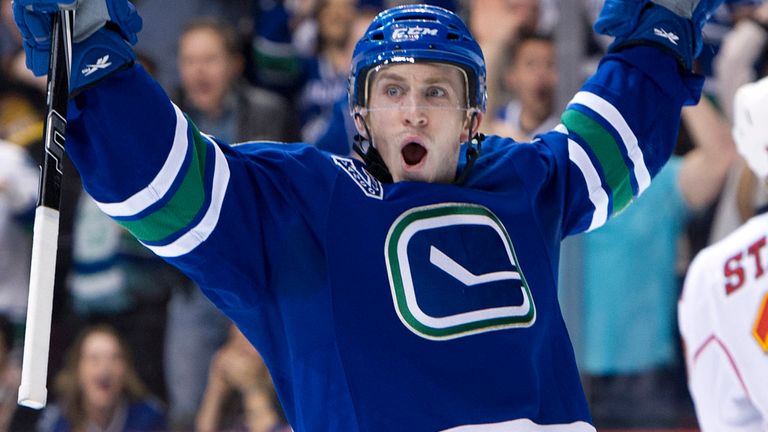 Lee Stempniak had opened the scoring for the Flames late in the first period before the Canucks bagged two goals in a 27-second span midway through the second to seize control of the game.
Alexandre Burrows scored his third of the campaign before Jordan Schroeder claimed his first ever NHL goal to put the Canucks ahead, with Kevin Bieksa blasting a rocket from near the blue line late in the period to extend the lead to 3-1.
Chris Higgins added a fourth while Schroeder collected his second of the match in the third period to complete the scoring.
Meanwhile, New Jersey's Devils extended their winning streak to four games by beating Pittsburgh 3-1, thus ending the Penguins' own five-game winning run.
Adam Henrique and Bobby Butler scored power-play goals 2:12 apart in the third period for the Devils, as NJ's goaltender Martin Brodeur's celebrated his 1,200th NHL game.