2014 Winter Olympics qualifying: Great Britain hammed by Kazakhstan
Great Britain's campaign to qualify for the 2014 Winter Olympics ended on a low note as they were beaten by Kazakhstan.
Last Updated: 10/02/13 2:48pm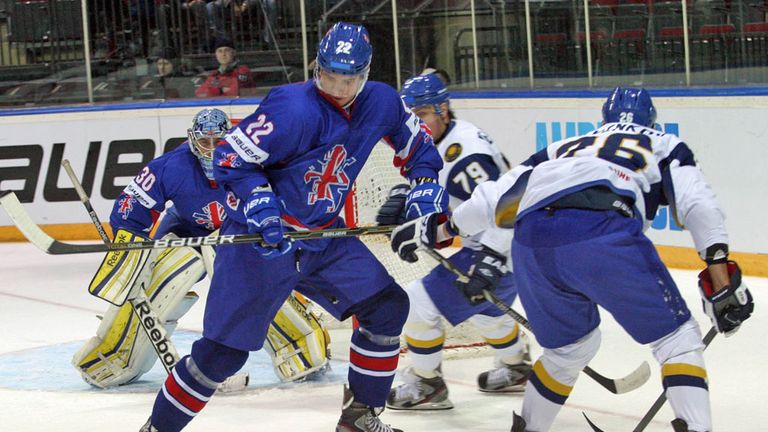 Britain's chances of qualification from Group E ended on Friday after a 4-2 defeat to France but Tony Hand's troops had high hopes of closing with a win against a side just four places above them in the world rankings.
Hull Stingrays netminder Ben Bowns made his first international start in place of veteran Stevie Lyle and the 22-year-old conceded after just 30 seconds as Roman Starchenko netted off a Kevin Dallman assist, although there was little he could have done with the shot.
Only 100 seconds later it was 2-0 as Konstantin Romanaov rifled home a high shot, Alexei Troshinski with the assist, and GB coach Hand called a time-out in an attempt to settle his side down.
The tactic worked as Britain were vastly improved but it was difficult for them to find rhythm as they found themselves short-handed on three occasions while managing to keep Kazakhstan at bay.
Chances
Captain Jonathan Phillips and Braehead forward Robert Farmer both had chances to reduce the deficit but they could not find the net as the first period ended 2-0.
Hand's men were in more penalty trouble early in the second and, with Phillips and Rod Sarich both sat in the box, Talgat Zhailauov made the two-man advantage count at 24:58 with Vadim Krasnoslobodtsev grabbing the assist.
It was 4-0 at 28:22 as Dmitri Upper found Alexei Litvinenko who hammered past Bowns with a fierce shot. Just 70 seconds later Kazakhstan had a fifth as GB were caught on a two-on-one rush and Romanaov found Ilya Solarev who beat Bowns.
Britain were handed their first power play opportunity as Solarev went to the box for slashing but they were punished for some sloppy play as Sarich coughed the puck up and Viktor Alexandrov netted a sixth short-handed from Vitali Novopashin's pass at 37:12.
There was no further scoring the match while Kazakhstan moved down the gears as they cruised to victory.