NHL Review: James Neal scores two goals for Pittsburgh Penguins - Ottawa Senators Erik Karlsson injured
James Neal scored twice as Pittsburgh beat Ottawa 4-2 in a game marred by a nasty injury to the Senators' Erik Karlsson.
Last Updated: 14/02/13 7:46am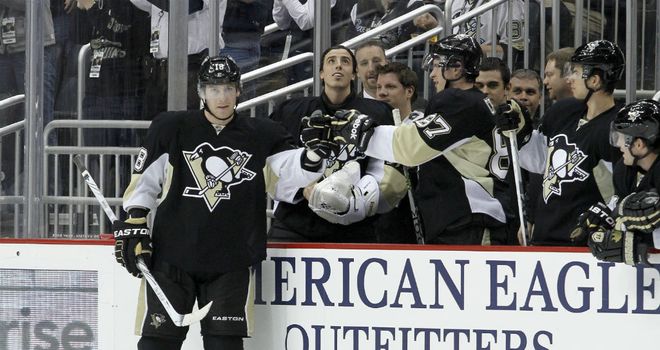 Sidney Crosby had a goal and two assists for the Penguins, while Pascal Dupuis also tallied, with Stephane Da Costa and Jim O'Brien on target for Ottawa.
But it was the loss of Karlsson, who suffered an Achilles injury when he was cut by the skate of Penguins forward Matt Cooke and will be out indefinitely, which will truly hurt the Senators.
Elsewhere, Alexander Steen scored the winner in overtime as the St Louis Blues beat the Detroit Red Wings 4-3 to halt a five-game slide and Michael Cammalleri scored a hat-trick in the Calgary Flames' 7-4 win over the Dallas Stars.