NHL: Jakub Voracek scored three times as Philadelphia beat Pittsburgh
Jakub Voracek scored a hat-trick as the Philadelphia Flyers defeated NHL Atlantic Division rivals Pittsburgh 6-5.
Last Updated: 23/02/13 10:55am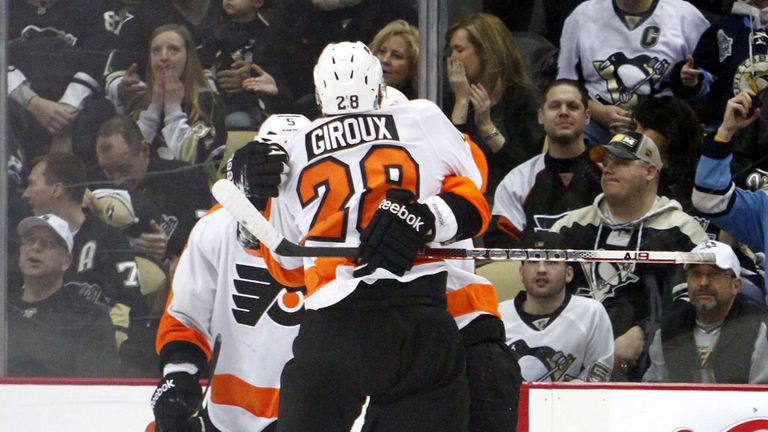 The sides met in last season's Eastern Conference play-offs and wasted no time getting the scoreboard moving, finishing level at 2-2 after the first period.
Voracek scored his first to give Philadelphia the lead in the second period and won it for his side when he notched his side's sixth goal late in normal time.
The Los Angeles Kings claimed a 3-1 triumph over the Calgary Flames.
Performance
It was the Kings' second win in as many days, achieved courtesy of a strong performance from back-up goaltender Jonathan Bernier, who made 26 saves.
Jeff Carter, meanwhile, got his eighth goal of the campaign as Los Angeles moved into a positive win-loss record of 7-6 for the season.
The remaining fixture saw the Colorado Avalanche grab a 1-0 overtime win over the St Louis Blues.
David Jones prevented a shootout when he struck with only 16 seconds left in overtime. Semyon Varlamov kept his second shutout of the season.