NHL: Kyle Palmieri scored a hat-trick as Anaheim beat Nashville 5-1
Kyle Palmieri scored three to lift the Anaheim Ducks to a seventh straight home win, against the Nashville Predators.
Last Updated: 28/02/13 8:57am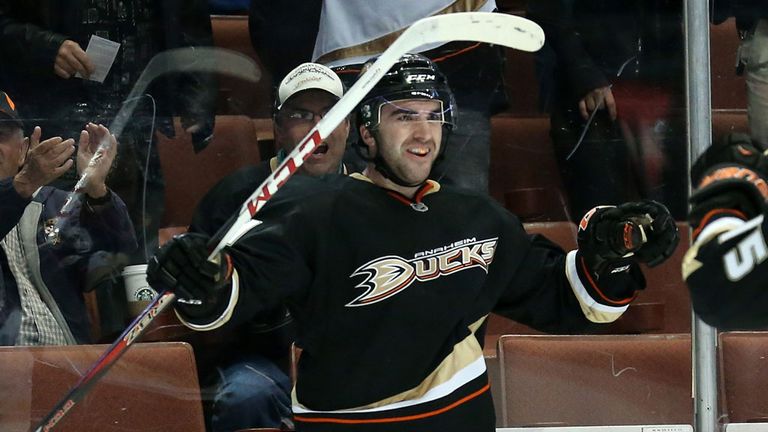 Palmeiri had not scored for 10 games, but broke out in style with a natural hat-trick, netting twice in the first period and once in the second, after Nick Bonino had opened the scoring for the Ducks.
Craig Smith pulled one back for the Predators, before Saku Koivu completed the scoring at the end of the second.
The Los Angeles Kings scored twice in the third period to rally for their fifth straight win, 2-1 over the Detroit Red Wings.
Jeff Carter and Anze Kopitar did the business for the Kings after Kyle Quincey had put Detroit ahead in the first.
Elsewhere, the Philadelphia Flyers beat the Washington Capitals 4-1 and the Montreal Canadiens were 5-2 winners over the Toronto Maple Leafs.