NHL: Pittsburgh Penguins beat Montreal Canadiens to claim 13th straight win
A lone Sidney Crosby goal allowed Pittsburgh to beat Montreal and stretch their winning streak to 13 games.
Last Updated: 27/03/13 9:17am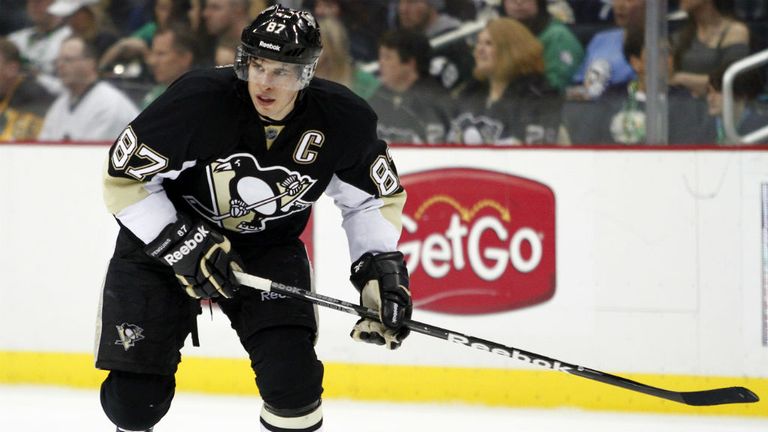 Crosby scored in the second period with an assist from Chris Kunitz, while Marc-Andre Fleury and Tomas Vokoun combined for 37 saves for the shutout.
Fleury left the game before the start of the third period after an accidental collision.
The Chicago Blackhawks got back on track after two straight defeats with a 2-0 win over the Calgary Flames.
Nick Leddy and Brent Seabrook scored the goals, while Ray Emery claimed the shutout on 16 saves.
Rick Nash scored twice to help the New York Rangers to a 5-2 win over the Philadelphia Flyers. Derek Stepan added three assists to his goal, while Brad Richards and Chris Kreider also tallied.
The Vancouver Canucks claimed a 1-0 shootout win over the Columbus Blue Jackets after neither side could score in regulation or overtime.
Joffrey Lupul netted two in the Toronto Maple Leafs' 3-2 win over the Florida Panthers and the New York Islanders beat the Washington Capitals by the same scoreline.
The New Jersey Jets beat the Carolina Hurricanes 4-1, the Edmonton Oilers saw off the St Louis Blues 3-0 and the Tampa Bay Lightning edged out the Buffalo Sabres 2-1.