Basingstoke forward Greg Owen has announced his retirement from ice hockey
Great Britain and Basingstoke Bison forward Greg Owen has announced his retirement.
Last Updated: 18/04/13 9:57am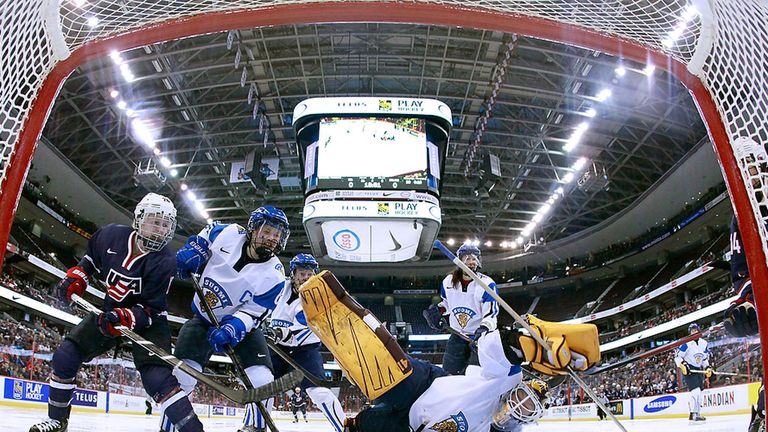 The 31-year-old began his career with Oxford City Stars and iced for Bracknell Bees in both the Superleague and BNL.
He won the BNL league and cup double with the Bees in 2004-05, two years after winning the EPL play-offs with Milton Keynes Lightning.
Owen spent three years with the Bison in the Elite League, followed by a season in France with Briancon before returning to the EIHL with Coventry Blaze where he won the 2009-10 league title.
His final year has been spent back with Basingstoke in the EPL and he scored 67 points in 52 matches.
The forward respresented Great Britain U18s and U20s and his final match for GB against Korea on Saturday will be his 41st senior cap, having missed a handful of world championship tournaments through injury.
Owen, who has won world championship bronze and silver medals, said: "Retirement seems like too extreme a word to use but, after months of deliberation, it's time for me to officially announce the end of my playing career.
"Hockey has been such a big part of my life and forming who I am since I was a boy. This decision has not been taken lightly.
"Some might say I'm too young and that I still have some good years in front of me, but for me it feels like a natural end to what I would consider to be a very fruitful and prestigious career.
"I have never been the most talented player, the most skillful, the fastest, or strongest, but I have built my career and prided myself on consistency, work ethic, tenacity, and a never-say-die attitude.
"I've gained so much valuable experience playing this game and have honed my craft in Canada, the Superleague, English Premier League, British National League, Elite League, Ligue Magness (France), not to mention the numerous times I've pulled on a GB jersey and represented my country.
"I can only hope that I can put some of the experience I've gained back into the sport, so that generations to come can have the same or potentially better opportunities than I've had."
Great Britain head coach, Tony Hand, said: "Greg has had a tremendous career and one he should be very proud of.
"He has been one of the leading GB players throughout his career and will be sadly missed.
"He has been a pleasure to coach for Great Britain and I want to wish him all the best in his future career."