NHL: Pittsburgh Penguins crush New York Islanders despite absence of Sidney Crosby
The Pittsburgh Penguins made light of Sidney Crosby's absence to crush the New York Islanders 5-0 in the play-offs.
Last Updated: 02/05/13 7:44am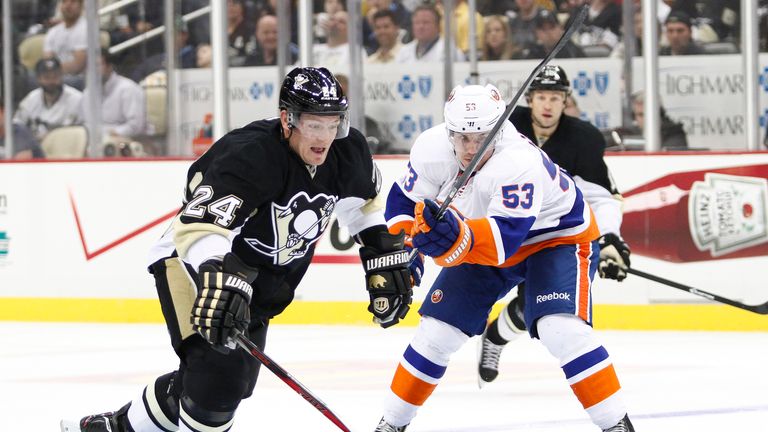 The Penguins produced a dominant performance to spoil the Islanders' first post-season appearance in six years despite being without Crosby, who has been sidelined with a broken jaw since March.
Pascal Dupuis scored twice while Kris Letang, Beau Bennett and Tanner Glass also found the net, the latter pair registering their first post-season goals. Marc-Andre Fleury made 26 saves for the Penguins.
The Toronto Maple Leafs had waited even longer than the Islanders for a post-season return, but their first appearance since 2004 ended in defeat as they went down 4-1 to the Boston Bruins.
Toronto actually took the lead through James van Riemsdyk on a powerplay with under two minutes gone, but Boston responded with goals from Wade Redden, David Krejci, Nathan Horton and Johnny Boychuk.
The San Jose Sharks drew first blood in their series against the Vancouver Canucks as they won 3-1 thanks to late goals from Dan Boyle and Patrick Marleau.
Vancouver had taken the lead through Kevin Bieksa in the second period before Logan Couture equalised. Antti Niemi finished with 29 saves for the Sharks.