St Louis Blues in control after Barrett Jackman's late winner
Barrett Jackman netted with just 50 seconds left to guide the St Louis Blues to a 2-1 win over the Los Angeles Kings.
Last Updated: 03/05/13 11:18am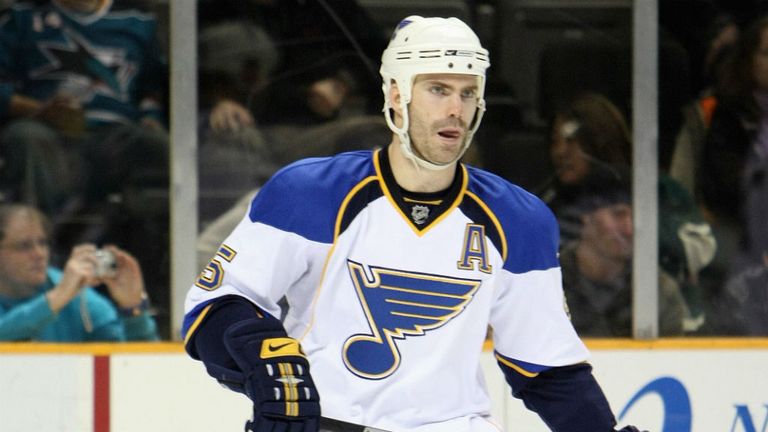 Los Angeles had led when Dustin Brown deflected Mike Richards' shot into the net in the first period, but Patrik Berglund tied it up for the Blues before Jackman's late heroics.
Brian Elliott had 28 saves for St Louis, who now move two games up in their Western Conference quarter-final series.
The Washington Capitals took first blood in their series with the New York Rangers, winning Game One 3-1 at the Verizon Center.
Washington took control with second period goals from Alex Ovechkin, Marcus Johansson and Jason Chimera, while Braden Holtby made 34 saves and was only beaten by Carl Hagelin late in the first period.
Heroics
Ottawa Senators goaltender Craig Anderson made a career play-off high 48 saves as they took Game One of their series with the Montreal Canadiens 4-2.
Despite his heroics, Montreal had taken a 2-1 lead before goals from Jakob Silfverberg, Marc Methot and Guillaume Latendresse turned it around.
There was worse news for Montreal with the concerning sight of Lars Eller being carried off the ice on a stretcher after suffering a reported concussion and facial fractures.
Gustav Nyquist scored 81 seconds into overtime as the Detroit Red Wings pulled out a 5-4 victory over the Anaheim Ducks to level their series at 1-1.
Anaheim had scored three goals in the final 13 minutes of regulation - through Ryan Getzlaf, Kyle Palmieri and Bobby Ryan to force the extra period having trailed 4-1.