NHL: Boston Bruins through to the NHL Eastern Conference finals.
Gregory Campbell scored twice as the Boston Bruins beat the New York Rangers 3-1.
Last Updated: 26/05/13 10:46am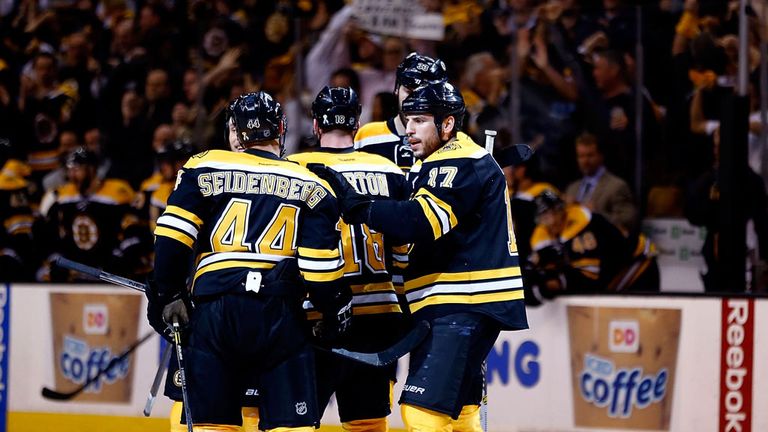 Torey Krug was also on target for the Bruins, who won the series 4-1 and will now take on the Pittsburgh Penguins in the Eastern Conference finals.
The Rangers took the lead on a power-play goal with 9:21 left in the first, Dan Girardi one-timing a pass from Mats Zucarello into the net.
But Boston levelled with a power-play goal of their own 3:48 into the second, Krug taking a pass from Tyler Seguin and hitting the top of the net.
Ten minutes later, Daniel Paille sent the puck to the net and, after it got caught up in traffic, Shawn Thornton found Campbell, who shot home to make it 2-1.
Empty-netter
Campbell than added an empty-netter with just 51 seconds left to wrap up the win, Rangers goalie Henrik Lundqvist having been taken off for an extra skater.
The Bruins have reached the conference finals for the second time in the last three years, having won the sixth Stanley Cup in their history in 2011.
Campbell said: "The further you go, the better the teams are, the higher the level is, and the more you have to rely on everybody.
"Pittsburgh, they're a heck of a team. They're four lines deep too, and they use everybody. We have a lot of respect for them."