NHL: Triple overtime winner from Andre Shaw puts Chicago Blackhawks 1-0 up
Andrew Shaw scored in triple overtime to give the Blackhawks the advantage over the Bruins in the Stanley Cup finals.
Last Updated: 13/06/13 8:51am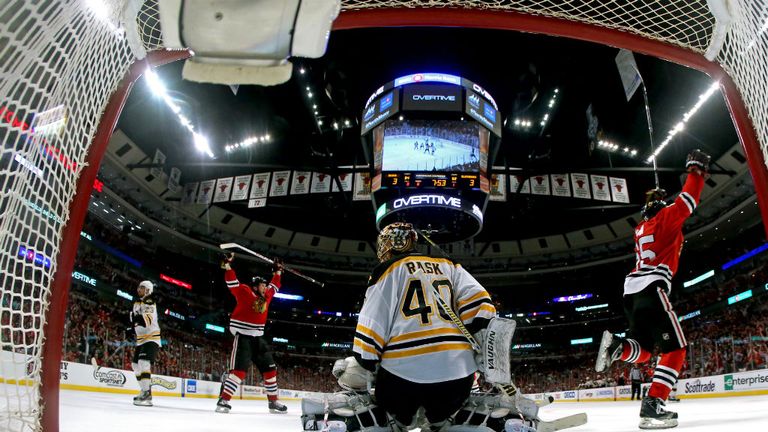 A riveting game one was eventually decided in the third period of overtime as the Blackhawks earned a 4-3 win.
Michael Roszival's shot from the right point into a crowd of players deflected off Dave Bolland for Shaw to guide it beyond Tuuka Rask.
Jaromir Jagr had nearly won it for Boston in the second period of overtime when the puck hit him but then came back off the post.
Boston could still have won it when Kaspars Daugavins struck midway through the final overtime period, his backhand shot in the crease going wide after Johnny Oduya got a stick on him.
The Bruins had led 2-0 in regulation after a double from Milan Lucic, while Patrice Bergeron also found the back of the net for Boston.
However Brandon Saad, Dave Bolland and Johnny Oduya scored for the Blackhawks to send the game into sudden-death overtime.