Doug Christiansen has replaced Tony Hand as Great Britain coach
Sheffield Steelers boss Doug Christiansen has been confirmed as Great Britain's new head coach.
Last Updated: 17/07/13 7:02am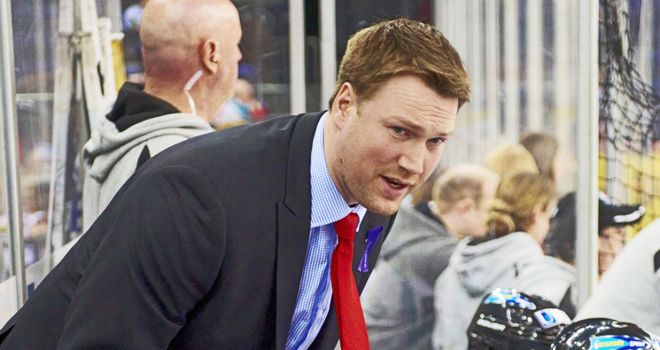 The 35-year-old American steps up to take over the reins from Tony Hand, having worked as assistant coach since 2012.
And Christiansen, who will combine the role with his position at the Steelers, said: "Being named GB coach is the biggest honour of my hockey career. I am absolutely thrilled by the appointment.
"I would like to thank Tony Hand for all of his efforts over the last two seasons. I learned a lot from him and it was a privilege to work for him.
"Hockey in Great Britain is at a crossroads. It is my vision to help push GB forward building a world-class programme. Our goals will be high. Our intent is to set a path that can be followed from the age of 16 to the top. I am excited about what we can achieve.
"We know there will be bumps in the road and, at times, resistance but our ambition is to learn from Norway, Korea, Japan and Switzerland so we can improve our game and as a result see more kids playing the best game in the world."