NHL: Milan Lucic and Torey Krug impress for Boston Bruins
The Bruins did their bit to contribute to a good day for Boston sports fans as they beat the Buffalo Sabres 5-2.
Last Updated: 24/10/13 7:16am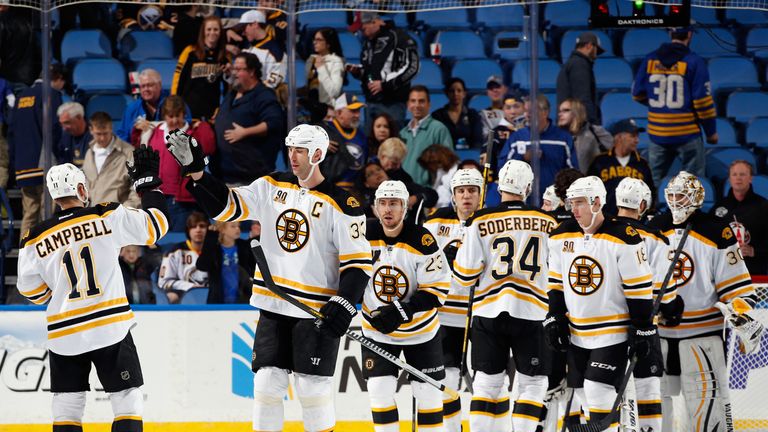 On the day the Red Sox won game one of the World Series, Milan Lucic and Torey Krug scored two apiece for the surging Bruins in a convincing victory.
Lucic also added an assist and Dougie Hamilton scored the other goal for the Bruins, who lost Loui Eriksson to a head injury in the third period.
Jason Spezza scored twice as he helped Ottawa beat the Detroit Red Wings and the man he replaced as Senators captain 6-1.
Bobby Ryan also had two goals to help spoil the evening of Daniel Alfredsson, who was facing his old team for the first time since joining Detroit.