NHL: Ninth successive loss for the Florida Panthers
The Florida Panthers slumped to a ninth straight defeat as they went down 4-3 to the New York Rangers.
Last Updated: 11/11/13 7:14am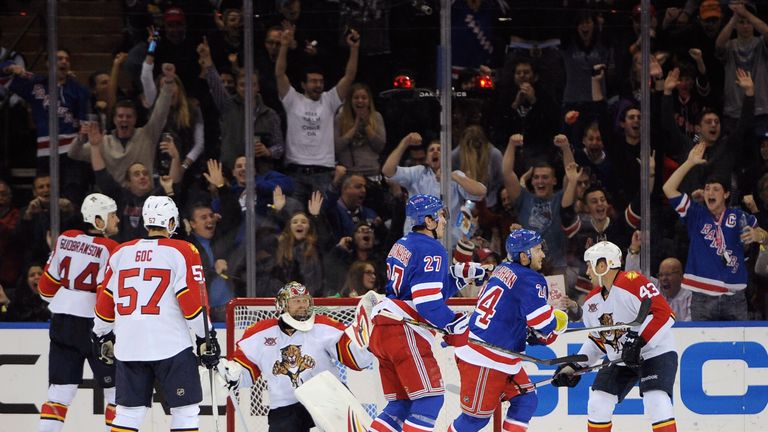 The Panthers fought hard but Brad Richards scored the go-ahead goal for New York at the start of the third period as the Rangers enjoyed a third straight win, and sixth in seven.
The Anaheim Ducks collected their fifth straight win as rookie goaltender Frederik Andersen made 35 saves for his sixth win in as many outings to help them beat the Vancouver Canucks 3-1.
Martin Brodeur collected his 123rd career shutout while Jaromir Jagr became only the eighth player in NHL history to reach 1,700 career points as the New Jersey Devils routed the Nashville Predators 5-0. Jagr scored just 90 seconds into the contest to pass the landmark.
Late goals from Marcus Kruger and Duncan Keith helped the Chicago Blackhawks to a 5-4 victory over the Edmonton Oilers, while Semyon Varlamov had 33 saves in a 4-1 Colorado Avalanche victory over the Washington Capitals.
Winnipeg Jets captain Andrew Ladd tied their game against the San Jose Sharks at 4-4 in the third period and then scored in the shootout to secure a 5-4 victory.