NHL: Buffalo fire head coach and general manager
The Buffalo Sabres fired head coach Ron Rolston and brought back former boss Ted Nolan.
Last Updated: 13/11/13 10:03pm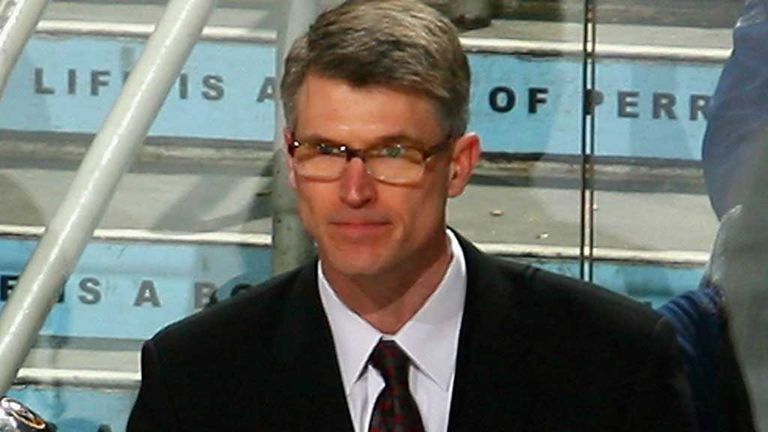 Sabres owner Terry Pegula also sacked general manager Darcy Regier and named former Sabres great Pat LaFontaine as president of hockey operations with Nolan the interim head coach.
The move came shortly after the Sabres beat the Los Angeles Kings 3-2 in a shoot-out to avoid matching the worst home start in NHL history.
Nevertheless the Sabres are just 4-15-1 and have the fewest points in the NHL with nine.
"I just decided," Pegula said. "Sometimes you get to the point where a change is needed. Darcy Regier had a heckuva run with the Buffalo Sabres."
Rolston was in his first season as the full-time head coach. He took over on an interim basis last February after Lindy Ruff was sacked.
Nolan was Buffalo's head coach for two seasons from 1995-97 before Ruff had his run of 15 years as head coach.
Nolan guided the Sabres to a record of 73-72-19, taking a team that finished fifth in its division in 1995-96 to first place the following year.
Regier took over as Sabres' general manager in 1997 and decided not to renew Nolan's contract. Nolan, 55, did not find another NHL head coaching job until 2006-07 with the New York Islanders, where he spent two seasons.
Overall, Nolan has a record of 147-140-19-21 as an NHL head coach.
He has been coaching the Latvian national team since 2011 and will still guide the European nation at the Winter Olympics at Sochi, Russia, in February.
"It's great to be back," Nolan said. "Hopefully, I can bring some credibility back to this organisation."