NHL: Wins for Pittsburgh Penguins, Calgary Flames and Boston Bruins
Brian Gibbons scored with his first shot in the NHL as the Pittsburgh Penguins beat the Anaheim Ducks 3-1.
Last Updated: 19/11/13 11:04am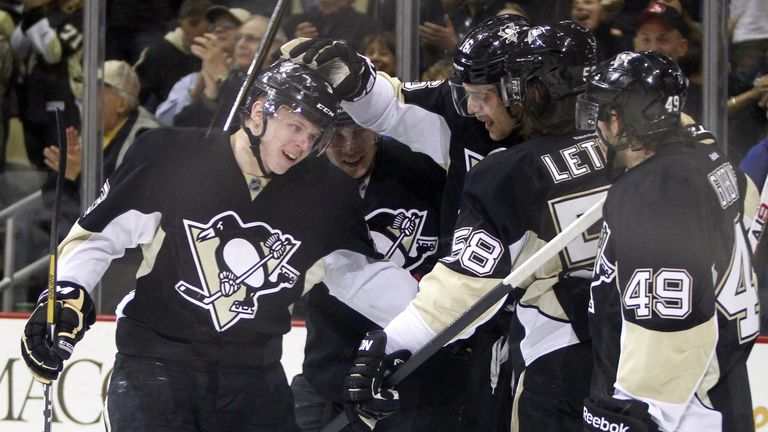 Gibbons broke the deadlock in the third period and then assisted Brandon Sutter's score as the Penguins doubled their advantage.
Ryan Getzlaf pulled one back for the Pacific Division-leading Ducks, but Sidney Crosby added his 10th of the season soon after, with all four goals coming in a little over four minutes.
Elsewhere, Sean Monahan scored the winning goal in the eighth round of a shoot-out as the Calgary Flames ended their six-game losing streak with a 5-4 victory over the Winnipeg Jets.
Boston's Reilly Smith and Carl Soderberg had a goal and an assist each in the first period as the Bruins downed the Carolina Hurricanes 4-1.