NHL: Anaheim Ducks need overtime to see off Vancouver Canucks
Corey Perry scored the winner with less than two seconds left as the Anaheim Ducks beat the Vancouver Canucks 4-3.
Last Updated: 06/01/14 6:15am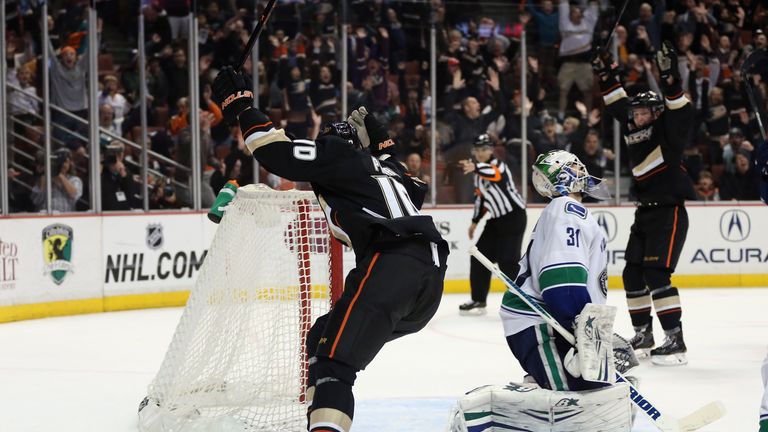 Saku Koivu, Matt Beleskey and Nick Bonino scored for Anaheim in regulation as they rallied from 2-0 and 3-2 down to force the extra period.
Ryan Kesler, Henrik Sedin and Kevin Bieksa tallied for Vancouver, who got 45 saves from rookie goalie Eddie Lack in the absence of the injured Roberto Luongo.
Shoot-out goals from Logan Couture and Joe Pavelski sent the San Jose Sharks to a 3-2 victory over the Chicago Blackhawks.
Jason Demers and Brent Burns scored in regulation for the Sharks, sandwiching Chicago replies from Niklas Hjalmarsson and Michal Rozsival, with his first of the season.
Evgeni Malkin scored twice in the Pittsburgh Penguins' 6-5 win over the Winnipeg Jets, while the Carolina Hurricanes beat the Nashville Predators 2-1 and the Edmonton Oilers were 5-3 winners over the Tampa Bay Lightning.