NHL: Philadelphia Flyers continue home dominance with 10th successive win
The Philadelphia Flyers notched a 10th straight home victory in the NHL by beating the Montreal Canadiens 3-1.
Last Updated: 09/01/14 7:25am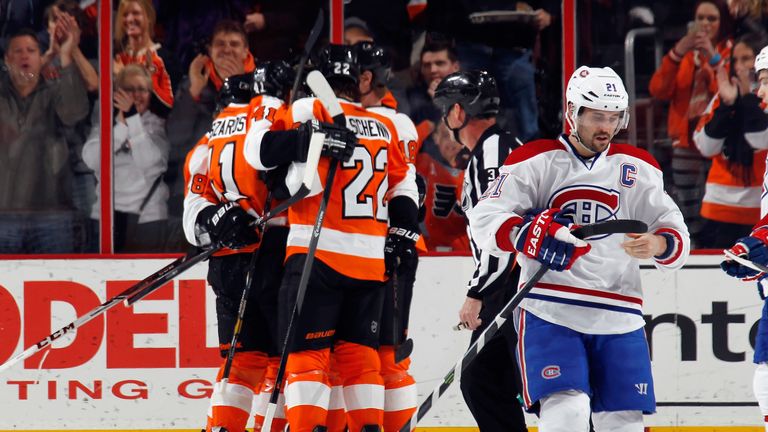 Zac Rinaldo, Sean Couturier and Michael Raffl scored for the in-form Flyers while Tomas Plekanec replied for the Canadiens.
Carl Hagelin scored his 11th goal of the season late in the third periodd as the New York Rangers edged the Chicago Blackhawks 3-2 at the United Center in a rare home defeat for the Stanley Cup Champions.
The Rangers jumped out to a 2-0 lead on first-period goals from Brad Richards and Mats Zuccarello before Jonathan Toews and Brandon Bollig tied it in the second for Chicago.
New York's Henrik Lundqvist made 35 saves for the win, while Corey Crawford stopped 29 of New York's 32 shots but has now lost all three starts since returning from a lower-body injury that sidelined him for nearly a month.
At the Pepsi Center in Denver, defenseman Tyson Barrie scored 33 seconds into overtime as the Colorado Avalanche booked a 4-3 win over the Ottawa Senators.
Colorado trailed 3-2 in the third period before Paul Stastny equalised with 2:20 remaining. He finished the game with a goal and two assists, including the decisive pass for Barrie's overtime winner.