NHL: Carolina Hurricanes blow away the Toronto Maple Leafs
Jordan Staal scored one goal and set up three more as the Carolina Hurricanes blew away the Toronto Maple Leafs.
Last Updated: 10/01/14 7:24am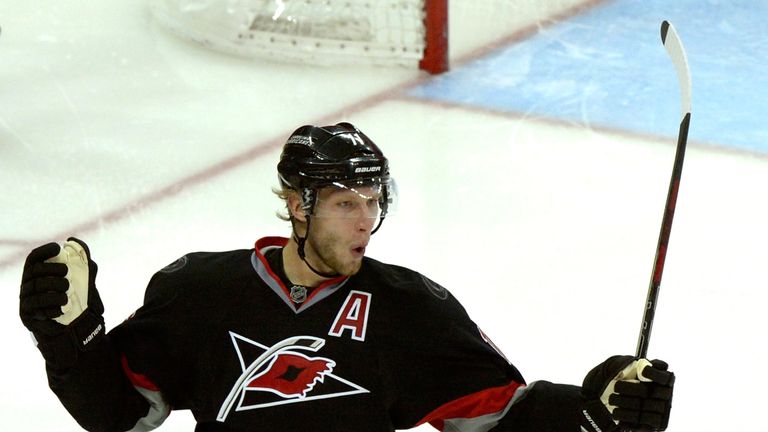 Zach Boychuk, Elias Lindholm, John-Michael Liles and Patrick Dwyer also scored during the Hurricanes' fifth straight win while Joffrey Lupul netted for the Leafs.
A third shutout of the season for Cory Schneider helped the New Jersey Devils beat the Dallas Stars 1-0 and snap a three-game winless streak. Michael Ryder scored the only goal.
Brad Boyes lifted the Florida Panthers to a 2-1 win over the Buffalo Sabres with goals in regulation time and in the shootout while Eric Fehr scored twice in the Washington Capitals' 4-3 victory over the Tampa Bay Lightning.
The Anaheim Ducks notched a fifth straight win and 15th in 16 games with Teemu Selanne scoring the go-ahead goal in a 4-3 victory over the Nashville Predators.
In the Central Division there were big wins for the Minnesota Wild and the St Louis Blues. The Wild beat the Phoenix Coyotes 4-1 to extend their winning streak to a fourth game while the Blues ran riot in a 5-0 victory over the Calgary Flames.
Elsewhere, the San Jose Sharks claimed a 4-1 victory over the Detroit Red Wings and the Los Angeles Kings beat the Boston Bruins 4-2 at the Staples Center.