New York Rangers extend winning run against Philadelphia Flyers
New York Rangers continued their hot streak with a 3-1 victory over the Philadelphia Flyers.
Last Updated: 27/03/14 8:21am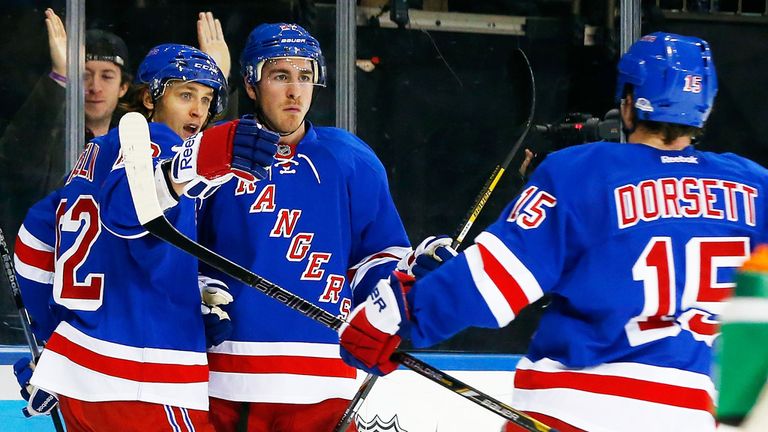 Derek Dorsett, Ryan McDonagh and Dominic Moore were all on target in a preview of a potential first-round Eastern Conference playoff series
The second-placed Rangers picked up their fifth consecutive win in the Metropolitan Division, while the Flyers remain in third.
Jakub Voracek scored his 21st goal for the Flyers, but they were held at bay by Rangers goaltender Henrik Lundqvist, who stopped 30 shots.
Elsewhere, David Booth scored two unassisted goals as Vancouver Canucks cruised to a 5-2 win over Minnesota Wild.
Zack Kassian, Daniel Sedin Ryan Kesler also netted for the Canucks and goaltender Eddie Lack played his part with 29 saves.